Western Australia
Western Australia is brash, stark and in-your-face. But it will amaze you, detox you and make you fall in love with the place so much that you wouldn't want to leave. This is the place where you get away away from the fast pace that most of us have come to associate life with.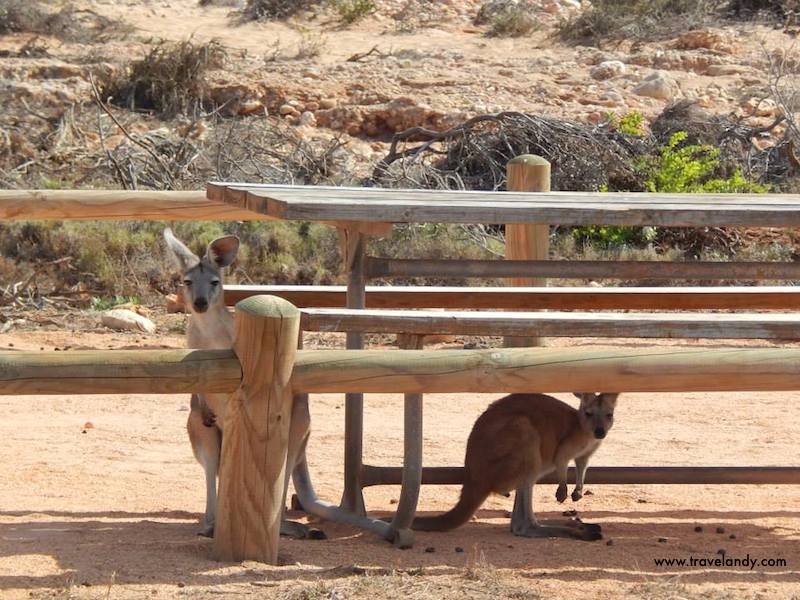 1. Do a road trip: Without your own car, you will not be able to see much of this incredibly huge continent. Also, a car lets you travel at your own pace. A better option is, of course, travelling on a caravan or a camper van. That opens up even more opportunities because you can spend the night just about anywhere you want.
2. Hike through a gorge: Western Australia has some terrific gorges and you should definitely check out the ones in Kalbarri and Karijini national parks. There are incredible pools in these gorges which, if you go in the lean season, could serve as your private pool for hours!
3. Explore the Ningaloo reef: This reef is amazing in the sense that it's quite near the coast and there are places where you can see amazing corals and marine animals very close to the beach. In Coral Bay, you can go on snorkelling trips when you could get the opportunity to swim with huge manta rays (the largest species of rays). They have planes that go out to look for the rays and consequently, there are very high chances of you seeing them. There are also high chances of seeing sharks and turtles. My snorkelling trip off Coral Bay was certainly among my most memorable ones.
4. Observe magnificent whales: If you are around the coast from June to November, you should be able to see humpback whales, which swim north from the Antarctic Ocean to give birth in warmer waters and then swim back.
5. Take a selfie with a kangaroo or an emu: These two extremely curious creatures will definitely not mind if you want to take a picture with them!
6. See a pink lake: Western Australia has at least two pink lakes – one near Esperence in the south and the other near Port Gregory. I didn't see the Esperence one. But the one I saw took my breath away. You had to walk a very long way to get to the water. So, the place that I hung around was basically a huge pale pink expanse with very shallow water at some places. I thought it was kind of otherworldly.
7. See the stromatolites: If you don't know what they are, you'd probably dismiss them as weird-shaped rocks in the water. But stromatolites are the modern version of the planet's most ancient life forms. Around 2.5 billion years ago, these structures, formed by layers of oxygen-producing bacteria, gradually changed the Earth's atmosphere from a carbon dioxide-rich mixture to the present-day oxygen-rich atmosphere. This ultimately helped in the evolution of more complex life forms, and ultimately you and me. The most famous site is near Shark Bay.
8. Observe the sky: I have never seen bluer skies anywhere. There were times when there was not a speck of cloud in the sky and it was such a brilliant blue. In the evenings, we often gazed at clouds for hours and imagined them being shaped like various objects. At night, we looked at the incredible number of stars visible above us.
9. Understand the settler-aborigine relationship: See the movie Australia and read Bill Bryson's book Down Under before you set foot in the country and you will have an idea of the complex relationship between the settlers and the aborigines. When you are in Australia, though you will see that the tension still exists in many levels, the aborigines are gradually becoming part of the mainstream society. It was very interesting for me to understand this gradual change that is still taking place.
10. Do nothing: With its huge expanses and in-your-face brash beauty, Western Australia is a great place to get away from it all, lose your count of days and dates and just enjoy being far away from the madding crowd and the rat race.
Typical costs
Sleeping: Dorm beds start from around AUD20 (INR1,000). But if you are going around with a camper van, you will find enough rest areas where you can park for free. Caravan park sites start from around AUD20 per car and can climb to double that price or more when you are in or around Perth
Food: If you are cooking your own food, it should not cost you more than AUD25 (INR1,250) a day.  You could end up spending around AUD 30 (INR1,500) for one meal at the average restaurant.
Transportation: Local transport (buses and trains) tickets start from AUD4.40 (INR220) in Perth. Hiring a car can cost you upwards of AUD40 (INR2,000) a day. A camper van for two people will start from less than AUD60 (INR3,000) a day. But this will go up depending on the kind of car you want. Remember, fuel, insurance and other bric-a-brac will be extra.
Activities: Getting inside national parks cost around AUD12 (INR600) per car. Hiring snorkel gear is around AUD10 (INR500) for a day. Adventure sport such as snorkel, diving and the like are costly and such trips will usually cost you more than AUD100 (INR5,000).
How to save money
Use the CAT buses: This is a free bus service in and around Perth.
Make use of free WiFi: Lots of places in Perth, Fremantle and other cities have free public WiFi. Make use of them and avoid paying for Internet whenever possible.
Buy a national park pass: In Western Australia, an AUD44 (INR2,200) pass allows you entry into all national parks in the state, except Monkey Mia, within four weeks. Even if you have bought a ticket to one of the parks separately, you can buy the pass within seven days paying the balance amount.
Hire a camper van: Western Australia is the perfect place to go on a road trip and this ends up cheap because a camper van covers both your transportation and stay. Avoid caravan parks when you do not need to fill up your water tank or require power. Rest areas with just toilets are good enough.
Cook your own food: You usually tend to do that when you have a kitchen in your van. Eating out saves a lot of money.
Would you like to add to this guide? If yes, you can either post your suggestions in the comments section or mail me directly at travelandysite@gmail.com with your suggestions so that I can update it with the relevant points. I will be happy to include your name (with a link to your blog if you have one) at the bottom of the page.