Maldives
There is no country quite like the Maldives. It is made wholly of atolls, all of them boasting its own gorgeous coral reef and sparkling blue water. From the sky, its white-sand islands look like pearls in the ocean, and those who live here have a relationship with the water so old that they may as well be mer-people. Culturally immersive, with a unique local cuisine, world-class water activities, uninhabited islands, the apex of luxury, and now backpacker-friendly — this is truly a place of wonders. Don't you give it a miss.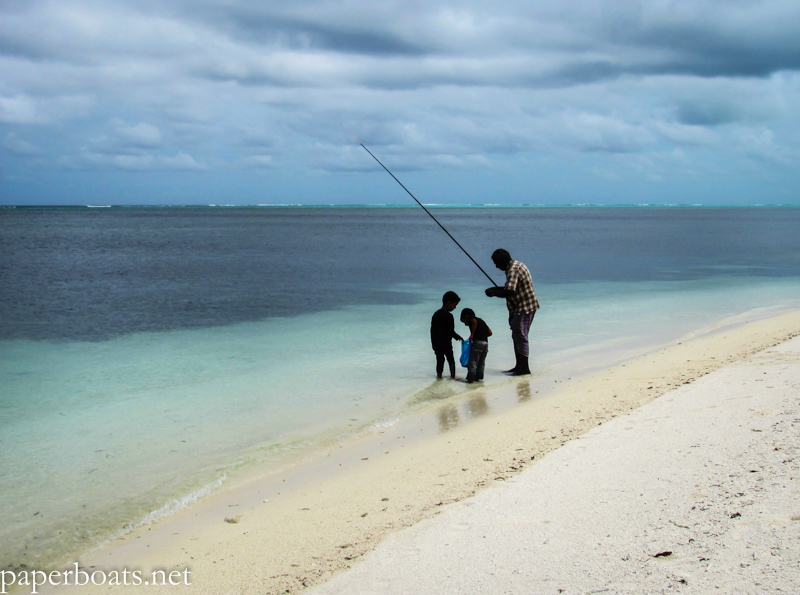 Top Things to Do 
Spend time in the capital: Before going off on your water excursions, get to know the country a little. Stay in Malé for a few nights, visit the mosques and the local coffee shops, the produce market and the main harbour.
Visit a picnic island: Spend a day on a picnic island, where there are no places to stay, but barbecue pits line the beaches, small catering companies arrange lunch, and snorkelling is possible less than ten feet from the shore.
Stay a night on an uninhabited island: A few of Maldives' 1,190 islands are still unpeopled. You can charter a dhoni (local Maldivian boat) and visit one, catch fish from the boat at night, cook it on a wood fire, and eat and sleep under the stars, Robinson Crusoe style.
Go on a snorkelling tour: Snorkelling is one of the most popular activities in the Maldives. Every guest house and resort offers snorkelling trips— some off the beach, while others take you mid-ocean, right above gorgeous barrier reefs.
Dive into the Indian Ocean: Maldives boasts some of the best dive sites in the world. Take your pick from easy to advanced dives that can be done from a large number of islands or safari ships and liveaboards.
Try the local food:Maldivian food is becoming increasingly hard to find in the country, with restaurants serving mostly international cuisines. So go to the local eateries and coffee houses instead and sample some mashuni, kulhi mas, curries and the various local snacks.
Stay on a local island: Since 2008, Maldives has made it possible for foreigners to visit the country's local islands as well. Several guest houses have opened in these places, and other than giving you a chance to experience the Maldivian way of life, they have also made various tourist activities available.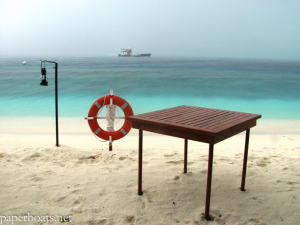 Check out a resort island: Staying at a resort island is never recommended for the budget traveller, but if you want to see what the water bungalow hype is all about, you can still make an all-inclusive (ferry transfer, lunch, snorkelling, use of showers and restrooms) day trip to a resort from Male.
Ship off to Addu atoll: Addu is the southernmost atoll of the Maldives, the only one below the equator, its waters rife with some of the best corals of the Indian Ocean. Ships going to Addu leave from the main harbour at Male, and take three nights to reach the atoll. Tickets are available at the city's vegetable market.
Go on a fishing trip: You can enjoy the Maldives even if you don't fancy being in the water. Go on a fishing trip with one of many trip organizers and experience the waters while remaining high and dry.
Typical Costs
 Sleeping: While resort islands offer rooms and water bungalows at exorbitant prices anywhere between $300 (INR18,400) to $2000 (INR122,800), guest houses are now in business on many local islands. They usually match international standards and twin/double-bed rooms are priced at $30 (INR1,800) and above. The cheapest guest houses are on Maafushi, but good deals are available on Shaviyani and Addu atolls as well.
Food: Most of the food tourists typically eat is at international diners and fine dining restaurants. While a meal for one here can cost $10 (INR614) and upwards, the local food can be enjoyed at less than one-third the cost. Ask a friendly Maldivian to show you to a local restaurant or go to one of the many coffee houses in Malé and buy yourself wholesome tasty meals for less than $4 (INR245). Maldives is a Muslim country and alcohol is not available anywhere other than at five-star resorts and the airport bar. A drink at these places is usually between $7 (INR430) and $14 (INR860).
Transportation: Many islands on the Maldives are so small they can be covered on foot. Five islands are connected by a causeway in Addu atoll, and you can traverse these on bicycles that are available for rent at guest houses for about $5 (INR300) or less a day. In Malé, taxis charge a flat rate of 20 Rufiyaa (less than $1.5/INR90) for a single trip. Local ferries cost between 20 (INR80) and 50 Rufiyaa (INR200), while speedboats, dhoni charters and seaplanes can burn a gaping hole in your pocket.
Activities: Snorkelling trips can be bought for $20 (INR1,230) a person, and dives are priced at standard PADI rates. Picnic island excursions may go up to $40 (INR2,460) a day if lunch is included. A one-day dhoni charter can be bagged at $100 (INR6,140) if you bargain well. Day trips to resort islands cost between $60 (INR3,685) and $100 (INR6,140) and the price includes ferry transfers, lunch, use of restrooms, and sometimes snorkelling as well. Other than these Maldives must-dos, most island activities such as exploring and immersing yourself in the local way of life, are free, as always.
How to Save Money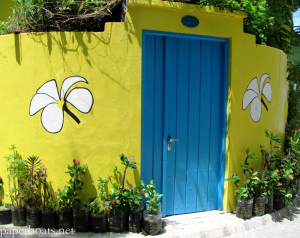 Stay on local islands: Avoid staying in the exorbitantly priced island resorts, and go for a local guest house instead. There are rooms for $30 (INR1,800) even and the locations allow you a glimpse into Maldivian culture.
Use ferries and take ships: Seaplanes and speedboats may be all the rage, but if money is tight, practicality is the need of the hour. Ferries from Malé take you to several nearby islands for a steal, and if you're looking to go farther, book a cabin on a cargo ship for 300 to 500 Rufiyaa (INR1,200 to INR2,000) only.
Eat Maldivian food: This comes with three bonuses — the local tuna-based diet is unique and delicious, it speaks volumes about Maldivian history and local customs, and costs next to nothing.
Visit resort islands as a day-tripper: If you'd like to partake of resort island luxuries without having to pay through the nose, you can always visit one for a day. Day trip packages are offered by most guest houses and tour operators and cost $60 (INR3,685) to $100 (INR6,140), inclusive of ferry transfers, lunch and basic island activities.
Itinerary [15 days]
Day 1: You're in Malé. After transferring from the airport island to the city, go for a walk in the main harbour area, take a stroll through the vegetable market (enquire about cargo ship passages here) and take in the local scenes. Speak to your guest house about trips to resort islands and make a plan for the upcoming days.
Day 2: Visit Hukuru Miskiiy and the Grand Friday Mosque, check out the artificial beach and visit a local coffee house.
Day 3: Take the local ferry across to Vilingiliisland, once a holiday resort, uninhabited since the 2004 tsunami devastated the properties. Relax at the beach here or snorkel over corals and fish in clear blue water.
Day 4: Ferry off to Maafushi, a local island packed with diving and snorkelling opportunities. On your first day here, explore this little island on foot, right to the edge where the country's largest prison house is located.
Day 5: It's time to hit the gorgeous waters. Snorkel at Banana Reef, the haunt of endless marine life and numerous manta rays. Visit a sandbank in low tide and be the only people for miles around.
Day 6: Arrange a picnic island trip with your guest house and spend the day lounging by the beach and feasting on seafood grills.
Day 7: Return to Malé for a night to unwind.
Day 8-10: Board ship for Addu. Visit local islands for thirty minutes to an hour at a time as the ship makes stops to unload cargo.
Day 11: Rent a bicycle from your guest house manager in Adduand go up and down the old British causeway to check out the various islands. End the day by visiting Equator Village if you like, a five-star hotel on Gan island, for a drink and some indoor games.
Day 12: Back to the water. Arrange a snorkelling/diving trip with your guest house manager and spend the day out at sea with the abundant marine life and the best corals of the Maldives.
Day 13: Spend another day doing water activities (Addu has much to offer) or explore more of the islands linked by the causeway. Eat some local food once you've reached Hithadoo, the last linked island.
Day 14: Fly back to Malé from Gan island. Spend the evening relaxing, dropping off postcards or shopping for souvenirs.
Day 15:  Return flight to your home country, and that's all, folks!
This guide is by Teesta Guha Sarkar, a travel writer and documentary photographer oft found exploring foreign lands and waters and the meaning of home.