Telangana chalks tourism plans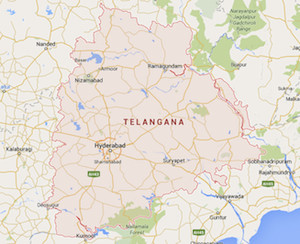 October 11 (TravelAndy): India's youngest state Telangana, which came into existence on June 2, 2014, is planning a major facelift of monuments and temples before the Krishna Pushkaralu river festival from August 12 to 23 next year.
In an effort to put the south Indian state on the tourism map of the country, the Telangana government has decided to renovate its popular tourist spots along the bank of river Krishna in Mahabubnagar and Nalgonda districts, said reports.
Temples in Chandampet Mandal in Nalgonda district, about 130km from Hyderabad will be renovated. The historical Devarakonda fort that dates back to the twelfth century, is also on the list of monuments to be repaired before the festival.
The government is also planning to better road connectivity between the popular  Devaracherla Sivalayam temple in Nalgonda district and the twin caves located in the back waters of Nagarjunasagar at Gajuvbeda.
Possible eco-tourism spots are reportedly being identified by archaeological department and the state's tourism department.
The state government is also planning to build 34 bathing ghats in Mahabubnagar and 38 in Nalgonda for pilgrims during the festival.
Travel at the right time & save: Study
|
Durga Puja countdown starts