Tag: wine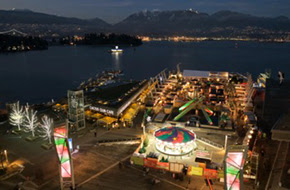 November 5 (TravelAndy): The Vancouver Christmas Market returns to Jack Poole Plaza, November 21– December 24, 2018, with extended hours from 11:30am to 9:30pm.
The city's signature yuletide celebration amplifies and expands its festive offerings with more than 80 huts stuffed with sweets, treats, and treasures.
Wander the market's winding alleys and discover authentic German delicacies: sizzling sausages, two warming Glühwein (mulled wine) locations, old world confections, handcrafted gifts, and so much more! You can share food and drink in the Alpine Lounge, or chill out in the Winterdeck, featuring stunning views of the North Shore. Continue reading Vancouver Christmas market begins November 21 →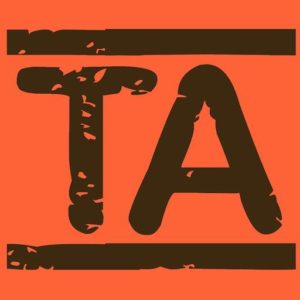 September 13 (TravelAndy): United Nations World Tourism Organization (UNWTO) called for wine tourism to be made part of national tourism and rural development policies at the 3rd UNWTO Wine Tourism Conference in Chisinau, Republic of Moldova, held during 6-7 September, 2018. The two days of discussions engaged experts from 30 countries and addressed UNWTO's priority of enhancing tourism's socioeconomic benefits, looking at specific segments like wine tourism.
The third edition of this UNWTO conference, held in partnership with the Moldovan government, came to the conclusion that to make wine tourism a tool for rural development local communities must be engaged in and benefit from the entire tourism value chain. It also called for governance models that could help destination managers offer wine tourism as part of a holistic rural and cultural tourism approach.
Among the main findings of the conference was the conviction of all participants that, if wine tourism is bolstered by partnerships, skills development, data-driven research and support to small businesses and entrepreneurs, it could be an area for job creation, innovation and new collaboration models. Continue reading UN agency push for wine tourism →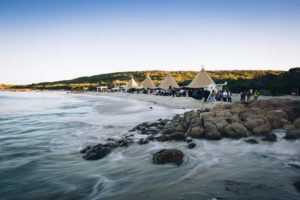 July  20 (TravelAndy): Margaret River Gourmet Escape will return this November (16 to 18) for the seventh annual instalment of the extraordinary festival of food and wine, described by returning star Nigella Lawson as an 'astonishing' event in a 'magical' destination.
Having fallen in love with the Margaret River region when she attended the event in 2016, Nigella will take part in a series of events over the festival weekend including the iconic Gourmet Beach BBQ (Friday November 16, Lunch and Dinner), Nigella's Tea Party at Howard Park Winery (Sunday November 18), as well as appearances and a book signing at the Gourmet Village at Leeuwin Estate (Saturday November 17 and Sunday 18).
Not alone in her affection for the event, other returning stars include crowd-favourites Rick and Jack Stein, Tetsuya Wakuda, Matt Stone, Jo Barrett, Mitch Orr and Guy Grossi, who'll be joined by an impressive line-up of new talent, to host over 45 events in more than 25 unique and breathtaking locations. Continue reading Nigella Lawson returns for 2018 Margaret River Gourmet Escape →