Tag: Scottish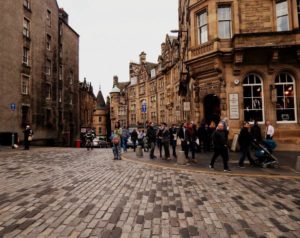 Edinburgh (TAN): Visiting Edinburgh could burn a deeper hole in tourists' pockets very soon, as plans of introducing a tourist tax has won huge support. If implemented, visitors may have to shell out GBP2 per person per night.
In a research conducted by the City of Edinburgh Council, 85 per cent of 2,500 respondents, including over half of accommodation owners, supported the move, media reports said.
The public consultation on Transient Visitor Levy (TVL) proposed a GBP2 or a 2 per cent charge per room, per night on all types of accommodation, on short stays up to seven nights.
Continue reading Edinburgh to charge tourists GBP2 per night →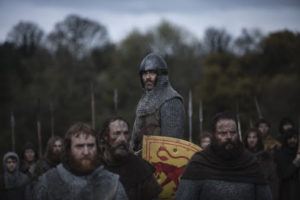 December 15 (TravelAndy): You have heard the legend of Robert the Bruce and the spider where the king gets inspired by the tiny arachnid's persistence.
Scotland's national tourism organisation has launched an online interactive map highlighting the the historic sites linked with Robert the Bruce and the Scottish Wars of Independence.
Robert the Bruce, hailed as one of the greatest monarchs of Scotland, led the country to its independence from the English crown in the early 14th century. The map is an attempt to aid travellers in unravelling the history behind the King of Scots by following in his footsteps. Continue reading Trace Robert the Bruce sites with interactive map →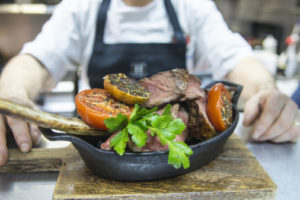 November 19 (TravelAndy): MOO-ve over porridge and haggis….research highlighted by VisitScotland shows that Scottish beef appeals to consumers more than traditional porridge oats, haggis and Scottish salmon.
A topic paper published recently by the national tourism organisation – which pulls together recent food and drink research from a variety of sources to explore the role of food and drink in the visitor experience – shows that Scottish Beef tops a list of Scottish food for its appeal, with 60% of consumers surveyed preferring beef over Scottish salmon (51%), porridge oats (40%), haggis (27%) and berries (27%).
The research also reveals that almost 6 in 10 consumers (57%) most look forward to having tea at a local café, while 56% said that eating fish and chips outside particularly appealed to them during a holiday.  Continue reading Scottish beef more popular than haggis, salmon →