Tag: Normandy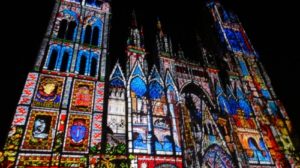 July 13 (TravelAndy): It's that time of year when the sun sets late, temperatures are mild, and it's perfect weather to watch an outdoor sound and light show.
Here is a list of some awesome show on in Normandy this summer.
ROUEN
Every summer, hundreds of thousands of spectators line the square in front of Rouen cathedral to watch the facade come to life. This season, your eyes are sure to light up when you see the spectacular visuals narrating the story of William the Conqueror. The second show features the myth around Joan of Arc, Rouen's most iconic figure.
From 15 June to 22 September 2018 at nightfall. Free! Continue reading Sound and light shows to see in Normandy this summer →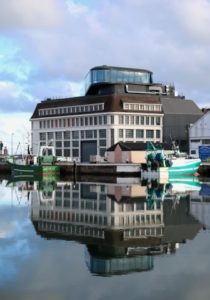 December 22 (TravelAndy): At the heart of the Alabaster Coast, the Musée des Pêcheries is the latest museum to open in Normandy. Covering 5000 square metres, it explores the long history of fishing in Fécamp and in Normandy, along with exhibits from local traditions and history. All aboard!
Located on the port, the Musée des Pêcheries is housed in the town's historic fish-drying warehouses, which have been completely refurbished and modernised.
The museum explores five themes over 5000 square metres: sealife, history, fine art, childcare and ethnography. Visitors will discover paintings, ship models, traditional fishing gear, porcelain and even ivory art pieces on five floors. Continue reading New fishing museum in Normandy →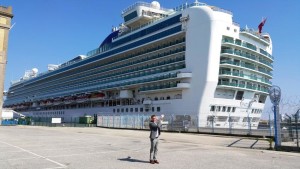 April 25 (Notintown.net): The Cotentin Peninsula – also known as the Cherbourg Peninsula – in the Normandy region of France, will soon see its many tourism boards undergo a major restructuring in the next few months.
By June this year, 11 local tourism boards will have merged into one big entity and renamed Cotentin Tourist office making it, arguably, one of the most powerful tourism boards in the country with an annual budget of EUR4 million.
Out of this budget, up to EUR1 million will be kept aside to promote Cotentin worldwide; of which India, Middle East and China will be important focus markets. Continue reading Normandy in France to promote tourism →