Tag: England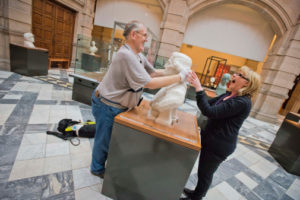 October 21 (TravelAndy): With more than half of people with access requirements avoiding going to new places if they can't find information about accessibility, VisitEngland and VisitScotland have formed a unique partnership to help businesses tap into the accessible tourism market.
The national tourism organisations have launched a new, free to use website for the easy production and publication of Accessibility Guides. An Accessibility Guide is produced by tourism operators to provide potential visitors with important accessibility information about their venue and service.
The website provides tourism venues with an opportunity to increase business by providing information to potential visitors with access requirements in a user-friendly format. As well as being easier for businesses to complete, the new guide format standardises how information is presented making it easier for disabled customers, their friends and family to compare venues. Continue reading England & Scotland focus on accessible tourism →

A month ago, UBS Wealth Management named London the fifth-most expensive city in the entire world, which often scares off young and budget travellers who are inclined to believe that they can only afford backpacking-friendly destinations. Truth be told, there are actually plenty of ways around all those expenses that the English capital is notoriously known for.
To survive a holiday in London on a limited budget, here are a few tips to keep in mind. Continue reading How to travel London on a budget →
This is a guest post by Jayeeta Ghorai

England is studded with wonderful gardens and buildings, both ancient and new. But most of these are either closed to the public, as they are private properties, or extract a heavy entrance fee.
However, once a year, tourists from all over the world get entry to these landmarks – for free! 
Heritage Open Days is a four-day, England-wide celebration of architecture and culture. This multi-event festival includes free guided heritage tours, talks and heritage trail walks, besides access to buildings and private gardens. Nationally coordinated by English Heritage (the same governing body which looks after Stonehenge, Westbury White Horse, Hadrian's Wall and other well-known monuments), a horde of dedicated local volunteers and private owners join in to run this popular tourist event across the country. Continue reading Come September, says England →