Tag: cancellation fees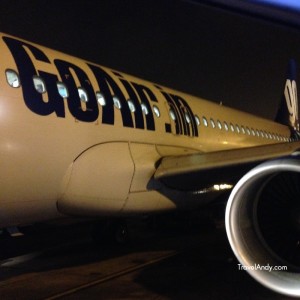 New Delhi (TAN): India-based GoAir is running a promotion that has zero cancelation fees on tickets booked with HDFC Bank credit cards.
This scheme covers all passengers who book GoAir refundable tickets till February 28, 2019.
The offer is only valid on domestic flights in India and the maximum value per transaction cannot be more than INR25,000.
A maximum two cancellations under this scheme will be permitted per customer. Continue reading GoAir waives cancellation fees for India flights this February →