SpiceJet increases ticket cancel fees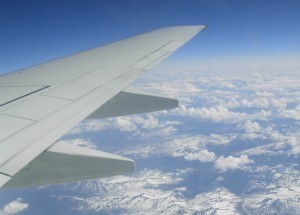 July 6 (TravelAndy): India-based budget airline SpiceJet has hiked booking cancellation charges for both domestic and international flights.
The cancellation charge for domestic flights has been raised to INR1,800 from INR1,500. For international flights, it is now INR 2,250, said the airline.
According to the latest revision, a passenger cancelling a ticket between two and 48 hours before take off has to pay INR 2,250, which is 50 per cent higher than earlier. A passenger cancelling between two and seven days will have to pay INR2,000, and someone cancelling seven to 30 days prior to travel will have to shell out INR 1,500.
Passengers cancelling 30 days or more prior to departure will have to pay INR 1250. Customers who want to cancel less than two hours prior to the journey will get no refund.
SpiceJet's cancellation fee hike comes three months after Jet Airways and IndiGo hiked their's, in some instances up by 100 per cent.
Latest reports said the Directorate General of Civil Aviation had decided to investigate the sharp rise in cancellation charges of these airlines.
JetBlue starts New York-Havana flight
|
India: 12-language helpline for tourists