Mexico hot air balloon fest postponed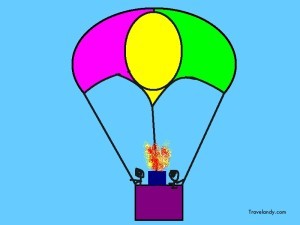 March 16 (TravelAndy): The hot air balloon festival scheduled to take place in Mexico's coastal town Puerto Vallarta, from March 18-20, has been postponed due to adverse weather conditions.
Participants can claim refund for their tickets or they can exchange their ticket for the revised schedule. The rescheduled dates will be announced shortly.
Puerto Vallarta, a coastal resort town, lining the Bay of Banderas in Mexico, is a popular tourist destination. It offers adventure sports like snorkelling, scuba diving apart from hot air balloon rides.
Participants and tourists would be informed about the rescheduled dates, after reviewing the chances of favourable weather conditions.
AirAsia to start Kochi-Bangkok direct flights
|
Airbnb to start add-on services for travellers