Indian airlines celebrate women's day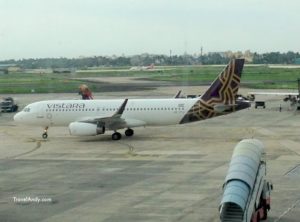 March 8 (TravelAndy): Air India, Air India Express, SpiceJet and Vistara are among the flights that are operating all-women crew flights on the occasion of International Women's Day on Thursday.
"All women-crew flights will take off from Kochi, Kozhikode, Thiruvananthapuram, Chennai, Mangalore, Mumbai and Delhi on Thursday," Air India Express, the budget arm of Air India, said in a statement.
Vistara is offering complimentary one-class upgrade to all solo women flyers, subject to availability upon check-in. The airline is also offering priority boarding to all women travellers, among other benefits.
SpiceJet will operate three flights will all-women crew, said a report.
India's first helicopter taxi launches in Bangalore
|
VietJet to fly to Brisbane, Australia