Iceland woos Indian visitors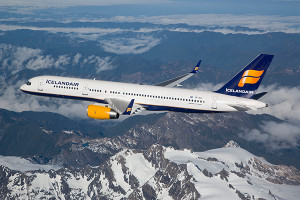 April 16 (TravelAndy): Iceland is looking to woo more Indian tourists, following the popularity of the song Gerua from the Bollywood movie Dilwale, that was picturised in the country.
The video of the song features the hit Bollywood pair of superstars Shah Rukh Khan and Kajol and the interest of Indian travelers to visit Iceland has climbed since the song became popular in the subcontinent.
"There has been an interest among Indians to visit Iceland after the picturization of the song Gerua from the movie Dilwale in Iceland. The locales of Iceland were beautifully captured in that song which has caught the attention of tourists in India. We want to leverage on this interest and increase the number of tourist arrivals from India. We would also like to invite more Bollywood movies to come and shoot in Iceland," reports quoted the Ambassador of Iceland to India, Thorir Ibsen, as saying.
Iceland recently conducted road shows in New Delhi, Mumbai and Bangalore to woo Indian travellers.
Invisible trains in Japan by 2018
|
SpiceJet launches pre-paid card for frequent fliers