Four essentials that help you travel better

When travelling on a budget, you constantly need to think of innovative ways to cut your costs. I do it all the time!
However, there are a few travel essentials where the cheapest option is definitely not the way to go. For these items, it makes sense to spend a reasonable sum of money because it only helps you travel better. Though these items may be a bit heavy on the pocket at the point you're buying them, you actually save when you're looking at them from a long-term perspective.
In this post, I will talk about four essentials that help you travel better.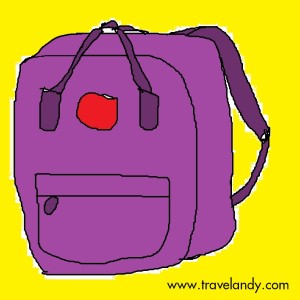 1. Backpack: The very thing that defines a backpacker better be good. A good backpack is one that distributes the weight and is easy on the shoulders, has the desired number of pockets and is neither too big, nor too small. For me, the ideal pack is a 60-litre one.
If your pack is too big, you tend to fill up empty space by stuffing in non-essential stuff. Never forget that it is you who has to carry the pack and bag that is way too heavy is a pain. Literally. Also, a bag that is way too small doesn't work for a long trip. When I travel, I always have two bags on me — the big one and a smaller daypack. I pack very light and these two bags are good for me for any number of days.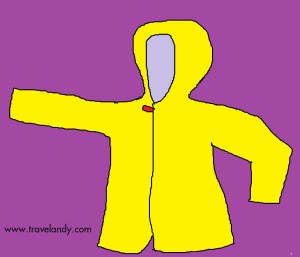 2. Jacket-cum-raincoat: This is extremely useful. Except when I'm travelling to a really cold place, I like a jacket that protects me for moderate cold and also saves me from getting wet. And a tough jacket could have tens of other uses! You could use it to sit on at a park, wrap a fragile item when packing it in your bag and roll it up and use it as a pillow when you don't have one handy! A good jacket lasts for years (I've been using one for 10 years now!) and what seemed like a big investment then, has more than paid off.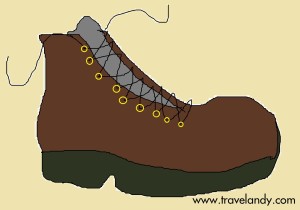 3. A good pair of shoes: Backpackers walk. A lot. And don't forget the weight of the pack! A great pair of shoes is a good friend for any traveller, especially backpackers. I like shoes that are water resistant, if not water proof. But it's very important your feet are comfortable in it. I don't like ones that have really big and heavy soles and prefer those that do not feel heavy on the feet but at the same time, are tough.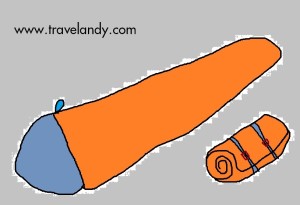 4. Sleeping bag: When I travel alone, there are a lot of times when I pretty much don't know where I would be sleeping next. There have been times when the hostel just gave me  a mattress and said they would charge extra for bed sheets. At times, the Couchsurfing host has just the one bed and no spare mattress. And it's really irritating when it's a little chilly and you don't have a blanket. A sleeping bag comes handy on all these occasions.
Get the right gear and travel better and further!
Travelogue: Yoron island in Japan
|
What happened at the onsen