Football team rescue site now a tourist hotspot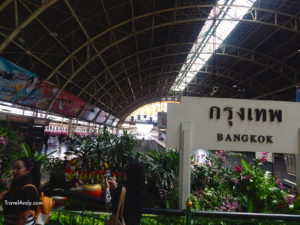 November 30 (TravelAndy): Tham Luang, the cave in Thailand's Chiang Rai province where 12 boys and their football coach were trapped in June, has become a big tourist attraction.
The incident had received huge attention from media around the world and even Elon Musk had offered to help. The rescue operation took 17 days.
With the number of visitors soaring since the caves reopened on November 16, the authorities are planning to set up a museum on the rescue operation, reports said.
"People tried to make Tham Luang a tourist attraction before, many times, but it never became popular. Now it is famous all over the world because of the boys saved from the cave. We are not just happy because of the money from tourists. We are also very proud people want to travel here to see our beautiful park. It is an honour for us," The Guardian quoted a lottery ticket seller near the cave as saying.
Tourists are not permitted to enter the cave where the rescue took place but can explore the other caves at the site, reports added.
Vilnius opens doors for Christmas visitors
|
Indians make use of Thailand visa fee waiver