Debut flight of flynas takes off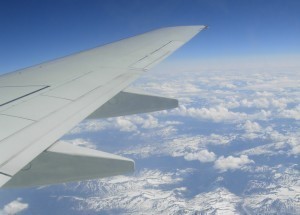 December 18 (TravelAndy): The debut flight of flynas, a Saudi Arabian low cost carrier, took off from Abu Dhabi to Riyadh on Wednesday.
This is the only direct flight to connect the capitals of Saudi Arabia and United Arab Emirates.
The flights will operate for five times a week on Sunday, Tuesday, Wednesday, Thursday and Saturday.
It will depart Riyadh at 9.35am and reach Abu Dhabi at 12.35pm; while the return flight will leave Abu Dhabi at 2.45pm and arrive at Riyadh at 3.45pm local time.
Kochi marina to become water sport arena
|
'World's largest bird statue' in Kerala park