Consultation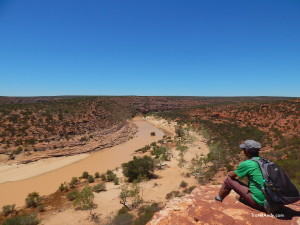 Going with the flow. That's how I like to travel.
I believe in being a Roman when in Rome. After I land in a new country, I try to observe the local ways and then immerse myself into the new way of life.
If you think you want to give it a try (if you haven't already) but are not sure how to go about things, let me help you. Shoot me a mail at travelandysite@gmail.com or a message at +919831765531 and let's plan an awesome trip for you.
For a small fee, I will help your figure out visa, itinerary, bookings, flights, insurance and pretty much anything else you require. I've been travelling on shoestring budgets since 2011 and my travel hacking tips will help you travel the furthest while spending the least. Let no one tell you that you need to have loads of money to be able to travel.
I am happy to set up a face-to-face meeting with you if you and I happen to be in the same city when you get in touch. Otherwise, you can always book a Skype meeting or a call. Write to me for details!
With my experience, while I can help you plan a trip anywhere, following are the places I have travelled in —
ASIA
China
Guess what was the inspiration for the floating mountains in Avatar? The Zhangjiajie National Forest Park in China!
India
My home country India will overwhelm you senses with its sounds, colours, smells, and billion-plus population.
Few countries offer experiences as varied as the sub-continent where you find the highest mountain peaks and the most beautiful seasides. Camel-ride in a desert? Check. Historical sites? India's history goes back 5,000 years.
You will look at things from a different perspective once you've been to India.
Indonesia
I did my first ever totally unplanned trip in Bali, Indonesia. When I arrived somewhere, I had no clue where I was going to go next, or when. It was incredible!
It's true that you never have enough time to see all of this countries 17,000+ islands, but I could tell you about some you should definitely consider checking out.
Random trivia: You can rent a cottage with breakfast for INR650 a night in Bali.
Japan
My Japan trip happened kind of randomly. I was supposed to go to La Tomatina in Spain that time, but that didn't work out. Randomly, I decided to go to Japan, and boy, am I happy I made that decision!
Japan is a country that has embraced Westernisation but has not let go of its own essence and quirks.
You say you've tasted sushi? Wait till you get to Japan. And don't even get me started about how orgasmic the ramen tastes there.
Malaysia
To many, Malaysia equals Kuala Lumpur and Genting Highlands.
But don't fall into those tourist traps It is time you went ahead and explored the lesser-known places such as Penang, Mersing and Kuching.
The food in this country is to die for, and it's all within your budget.
Singapore
Singapore was the first ever foreign country that I had visited and it took my breath away. I had never in my dreams imagined that an entire city could be this clean and organised.
Sri Lanka
Same same but different. Sri Lanka will remind you strongly of South India but the big difference is that the local people are so much more warmer. Also, the green, so much green.
Take a ride on the trains through breathtaking landscape while munching on delicious fare that the hawkers sell on board or stuff your co-passengers shared with you. My favourite thing about Sri Lanka is that it takes you only a few hours to get from the cold mountains to the warm beaches.
This little country packs a punch.
Thailand
Undoubtedly my favourite country to visit, Thailand is not too far from where I stay, has the most delicious food and is tourist-friendly. Also, it doesn't break your bank to holiday there.
From history to mountains, beaches and parties, this countries has everything.
The best thing about Thailand is despite the frequent political turmoils, tourism has never been affected.
EUROPE
Czech Republic
They say the most beautiful men and women in the world live in Prague. It's time you went there and found out for yourself if that is true!
This is a beautiful city with some crazy architecture by David Černý. It is possible that there will come a time when the Czech capital will be identified with Černý as much as Barcelona is identified with Antoni Gaudí.
The Czech has a meat-heavy diet and you love meat, this is a city where you'd be wanting to have some meals.
You probably know about the famous Charles Bridge, Kampa Park and the John Lennon wall. What you don't know is there are small jungles on the fringes of Prague where you could potentially get lost. I know I did!
France
They have the sweetest-sounding language, but then, when I talk to French people, I can never tell whether they are making fun of me or just cracking a joke!
I'm kidding of course, I know some really nice French people who welcomed me into their homes and lives during my stay in this beautiful country.
Go beyond the Eiffel Tower and La Louvre into the countryside. Walk through the tiny villages by the English channel in Normandy and gape at the mighty cliffs. Join the locals in a game of Boules at the village park. Watch the teeming fish in the shallow streams and learn about local folklore.
And don't forget to bite into some freshly-made quiche.
Germany
Berlin is among my top three favourite cities in the world, and the other two keep changing.
I couldn't but help fall in love with the throbbing energy of this city that still carries an enormous amount of historical baggage. Among the cheapest European capitals, Berlin is "poor but sexy".
I am a little partial towards Germany, probably because I have quite a few German friends. I can assure you the no-nonsense, witless caricature of the German person that you see on the media is far from the truth.
Italy
When I think Italy, what immediately comes to mind are the green rolling hills of Montepulciano in Tuscany covered by vineyards. It is at a winery there that I tasted the best red wine of my life.
Do you love ice creams? You think you've tasted yummy ice creams? You definition of "yummy" will change once you've tried the Italian gelatos. No one makes them as awesome as the Italians. And if you really want to try the "best ice cream in the world", as claimed by a friend of mine, head to Creme Caramel Gelateria (Via Fiorentina, 21, 52100 Arezzo, Toscana).
Then there's the Venice of the hundreds of books and movies that you must pay a visit to whenever you are in this boot-shaped country.
Netherlands
You need to get yourself a bicycle when you are in the Netherlands. Why? Because every Dutch person has a bicycle and this is the perfect country to explore on one! You don't want to see this country through the window of an air-conditioned tour bus, do you?
Yes, you have to experience the legendary party scene in Amsterdam, but you also want to go beyond and explore the smaller towns because that is where you'll come across the true charms of the country.
Norway
Norway is one of the two countries in the world that have the most incredible coastline. The other one is Chile. Also, this is a great place to see the Aurora Borealis.
The wonderful thing about the city of Tromso, from where I saw the northern lights, is that the Gulf Stream keeps the temperatures comparatively warm even in winter.
Spain
Spain wasn't in my itinerary when I was planning my first trip to Europe. Then my European friends told me, you must go to Barcelona! And so I went.
The vibrant and exciting is one of those rare cities that has the beach right in the middle of it. It's true too many tourists go to Barcelona, but then you've got to think why all those people go there in the first place.
Oh, and Gaudi's buildings are so freaking incredible!
Sweden
Another country that wasn't in my list when I went to Europe in 2016.
I had a couple of friends living in Stockholm and when I realised I had a free day, I flew over.
Unfortunately, my time there was way too short and I have to go back to explore Gamla Stan some more. Such a heady place.
NORTH AMERICA
Canada
This is a huge, huge country with lots of breathtakingly beautiful places where not many tourists go. It also has huge stretches where there are more wild animals than human beings.
This was a backpacking trip I did with my dad and we had a pretty amazing time. We Couchsurfed together, stayed at hostels and saw the midnight sun.
Random trivia: They make announcements in Hindi at the Vancouver airport.
AUSTRALIA & OCEANIA
Australia
My Australia trip has to be among my best, if not the best. I was there for four weeks. Three of those, I drove around the Western Australia wilderness in a campervan.
This was my first road trip outside India and I had several overwhelming experiences during those three weeks.
I walked through gorges, swam with dolphins and sharks, made friends with local people and slept under the stars (until a kangaroo woke me up).
There ends my list. If you'd like to do a backpacking trip anywhere and feel a little lost about getting the logistics together, send me an email at

travelandysite@gmail.com

or call/WhatsApp me at

+919831765531

. Let us together plan a trip you'll never forget.