Air India to fly Ahmedabad-London from Dec 15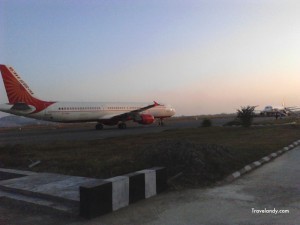 November 19 (TravelAndy): Air India is set to connect Ahmedabad, the capital of Gujarat to London from December 15.
The flight will be via Mumbai.
The daily flight will leave Ahmedabad at 4.30am, reach Mumbai at 5.45am and leave for London at 7.05am and arrive at 11.30am.
The return flight will leave London at 1.30pm and arrive in Mumbai at 4am the next day, depart from Mumbai at 5.30am and reach Ahmedabad at 6.45am.
This will be Air India's fourth flight to London. The other three flights fly from Delhi.
Stage set for Rann Utsav
|
Badrinath closes gates for this year