Air India offers free tickets on Diwali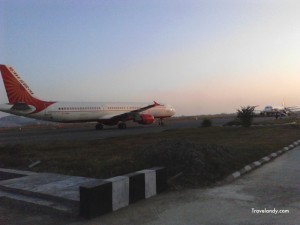 October 21 (TravelAndy): India's flagship carrier, Air India is offering one free ticket with each ticket paid for this Diwali.
Under this promotional scheme, Air India passengers, who have bought one ticket on the airline's domestic network, can take one companion along with them, by paying only the taxes and other applicable charges.
This offer can be availed till October 30, 2016, for travelling only on the day of Diwali, which is October 30, 2016.
Tickets can be booked through Air India city offices and airport booking offices, said the airline.
Hot air balloon rides back in Goa
|
IRCTC announces special tour on Diwali