Air Arabia woos Indian passengers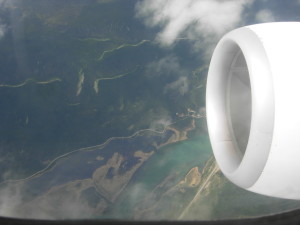 May 30 (TravelAndy): Air Arabia has started accepting payments for bookings through Indian debit cards and netbanking services offered by Indian banks.
Indian travellers could already book tickets of the low-cost UAE-based air carrier using Indian credit cards
Air Arabia now allows payment through debit cards and online banking services from around 50 banks operating in India including State Bank of India, HDFC, ICICI, Citibank and Axis Bank.
Indians booking Air Arabia flights can also buy tickets through local sales offices and travel agents.
The low-cost carrier began operating to India in 2005. It now flies 112 weekly flights to the Indian cities of New Delhi, Mumbai, Bengaluru, Ahmedabad, Chennai, Jaipur, Coimbatore, Thiruvananthapuram, Goa, Kochi, Nagpur, Kozhikode and Hyderabad.
Nepal: Everest Day low-key after quake
|
Wi-Fi in Indian skies likely soon