Tokyo
You need more than a couple of days to get a feel of this flashy and energetic capital of Japan. Tokyo is a very big city with no end of things to see, eat and experience.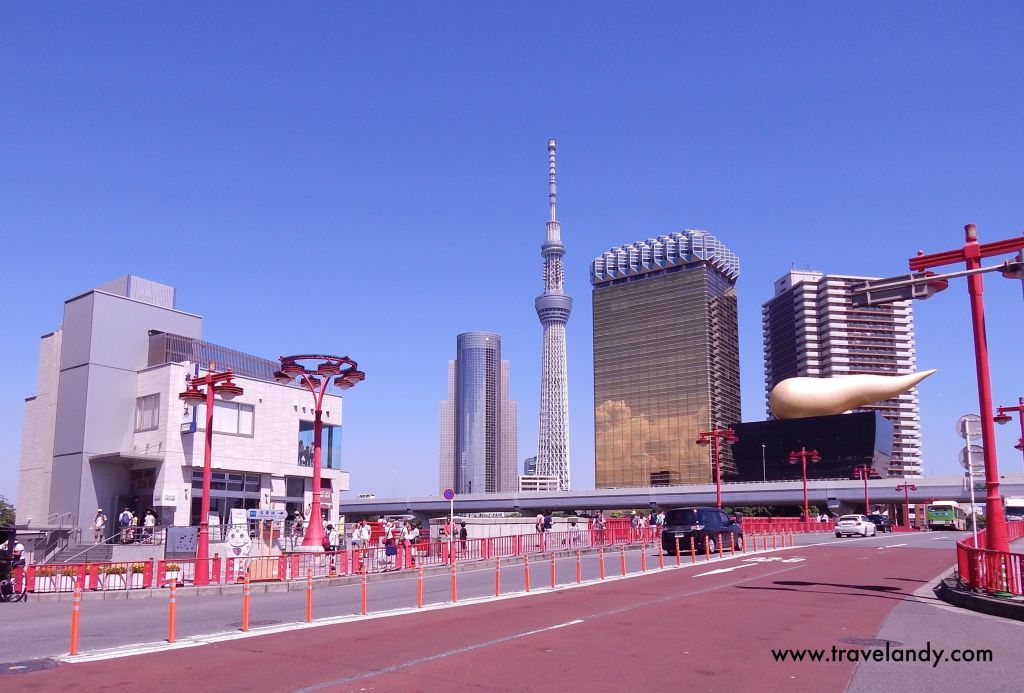 Top things to do
1. See Tokyo from above: Get into one of the many skyscrapers or on top of the Tokyo Skytree to have a bird's eye view of the city. On a clear day, it is possible to see Mt Fuji from high up.
2. Tuna auction at Tsukiji fish market: I smelt fish the moment I got down from the metro at the Tsukiji station, but it may have been my imagination. You need to reach the market by 4am because the auction starts at 5.20am and only the first 120 people get to see it at the world's largest fish market.
3. Cross the road at Shibuya: One hundred thousand people walk across the road outside Shibuya station every hour. Take a selfie at this iconic road crossing.
4. Go partying at Shinjuku: The epicentre of Tokyo nightlife, Shinjuku is the place to be after sunset. Check out Robot Restaurant. You will love it.
5. See a sumo match: Three sumo tournaments are held each year in Tokyo. These tournaments last for 15 days and are held in the months of January, May and September. If you are around, try to catch a match. It is something else!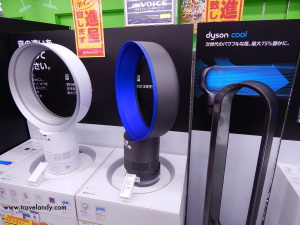 6. Go gadget-shopping: Japanese gadgets are famous the world over and what better place to go gadget-shopping than Tokyo! There are several huge electronics stores spread over multiple floors around Shinjuku station. Check out this fan without blades! And don't miss Akihabara Electric Town.
7. Experience cherry blossoms at Ueno Park: Tokyo's most popular cherry blossom site has more than a thousand cherry trees. You should definitely visit this part if you around around in end-March and April beginning. If you are there when it's not cherry blossom season, you could still visit the several museums and the zoo at the park.
8. Get the old Tokyo feel at Asakusa: If you're into temples, don't miss the 7th Century Sensoji Buddhist Temple. There is a very cool tourist information centre just across the street from the temple where you can get all the information you need about travel in Japan. A twenty-minute walk from here is the Tokyo Skytree.
9. Visit an animal cafe: These are places where you can spend time interacting/playing/feeding these animals and birds while enjoying your own tea or snacks. These cafes are meant for animal/bird lovers who cannot have their own pets at home. A truly Japanese experience!
10. Anime and manga: Japan is crazy about animation and manga and some festival or event is always on. If you don't find one, go to a manga cafe and check it out!
Typical costs
Sleeping: Dorm beds and capsule hotels start from around INR1,400. The cheapest ryokans are upwards of INR7,000 a night. Book ahead during peak seasons when prices are likely to rise.
Food: A filling meal at a moderately-priced city restaurant would cost you at around INR550. Sushi plates start from INR400 and a good one would cost around INR650. A filling bowl of yummy ramen would cost around INR500. Set lunch boxes at convenience stores cost between INR185 and INR450. A two-litre bottle of water costs around INR62 and a 600ml Coke is around INR93.
Transportation: Tokyo has an excellent network of surface and underground railways and you can go just about anywhere in and around Tokyo by train. Fares start from around INR90. Buses are also also present, but they mostly serve as feeders to and from railway stations. You can download a map of the Tokyo subway routes from here.
Activities: Entry to some shrines are free but others charge a few hundred yen. Most parks have free entry. Entry to the Tsukiji market's tuna auction is free. All you've got to do is line up early so that you're within the first 120 people. A ticket to a show at Robot Restaurant in Shinjuku costs around INR3,400. It's costly, but the spectacle is worth it!
How to save money
Railway Pass: If you have a JR Pass, all JR trains running around Tokyo, along with the Tokyo monorail will be free for you. There are a large number of train passes available in Tokyo. Check out this link (scroll down to the Tickets section) and choose the pass that suits your needs.
Eat at convenience stores: It's not as boring as it sounds. The "bento" boxes available at all convenience stores are cheap, filling and quite tasty. For INR400, you can have a very good meal.
Work in exchange for your bed: If you are staying at a hostel/guesthouse for a few weeks, consider working for your stay. For a few hours of work (cleaning, manning the reception, doing laundry, etc) every day, many hostels offer free accommodation to boarders. Just ask.
Free activities: Entry to many major shrines such as Meiji, parks such as Yoyoji, Ueno), museums and the Tsukji fish market tuna auction is free.
Check out free observatories: Skip the Tokyo Skytree and other observatories that require a ticket and check out the 45th floor observatories on top of both the north and south towers of the Tokyo Metropolitan Building. Great views for free!
Free walking tours: Several free walking tours are available at various places in Japan. The Tokyo SGG Club provides free guided walking tours of Asakusa each Saturday and Sunday (in English) and sightseeing information in four languages (Japanese, English, Mandarin Chinese and Korean). Maps or brochures in each language are also available at the Asakusa Culture Tourist Information Center, from where the tours start. You can find more information on free walking tours here.
Take the Panda bus at Asakusa: It a small free shuttle that goes around the area. You can get on it from in front of the Sensoji Temple and it will take you to Tokyo Skytree.
Shop at 100 Yen shops: You find these in the cities and I was surprised by the quality and variety of stuff you get here. From stationery and clothes to gadgets, you get almost everything. I want to mention here that you actually pay 108 Yen including tax.
Would you like to add to this guide? If yes, you can either post your suggestions in the comments section or mail me directly at travelandysite@gmail.com with your suggestions so that I can update it with the relevant points. I will be happy to include your name (with a link to your blog if you have one) at the bottom of the page.