Italy
Italy beckons you with its history, art and breathtaking natural beauty. Be it the touristy Venice, the looks of which have hardly changed over the last 500 years, the few still-standing pillars of the Roman Forum, or the soft rolling hills of Toscana, the bel paese (beautiful country) is nothing short of remarkable.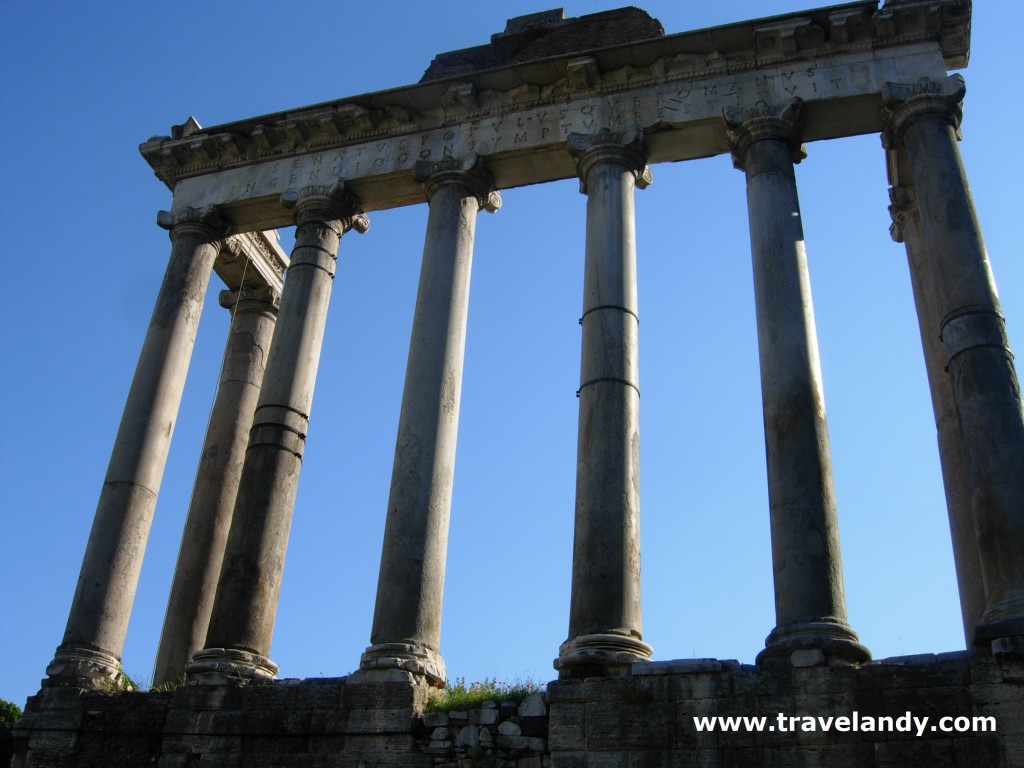 Top things to do
1. Imagine being a gladiator at the Colosseum: Walk through the iconic Colosseum and try to imagine what the place must have been like with more than 50,000 people in the audience cheering for gladiators while they fought lions, tigers, ostriches and what not! The complex engineering under the stage will amaze you. The queues may be long, but you just cannot miss this.
2. Appreciate Bernini's masterpiece at Piazza Navona: Bernini's Fountain of Four Rivers at this square in Rome will leave you awestruck. The four fountains represent the Nile of Africa, the Danube of Europe, the Ganges of Asia, and the Rio de la Plata of the Americas.
3. Try some authentic Roman food: How about some sfilacci di cavallo and carbornara? Wash it down with the Peroni beer.
4. Selfie with the leaning tower of Pisa: What's a trip to Italy without a selfie with the world-famous leaning tower?
5. Get lost in Tuscany: You have heard about the soft rolling hills, the vineyards and the picture-perfect towns of Toscana. Believe me, it's even more beautiful than that picture of the place in your mind.
6. Ride a water bus in Venice: The look of this very unusual city has not changed much over hundreds of years. And you should make it a point to visit, even if it's for a day, just to see how life here is so very different from what most people are used to. And while you are around, make sure you visit the two islands of Murano and Burano, especially the latter, to check out the colourful houses in a setup that looks straight out of Enid Blyton's Toyland. And I cannot help but mention here that I had the best lasagna of my life at Burano.
7. Gaze at the ceiling of Sistine Chapel: The architecture of Sistine Chapel is rather plain and Michelangelo's frescoes make all the difference. You will want to sit there for sometime to appreciate the paintings and think about the incredible man who made them.
8. Taste the world's best ice creams: You think you've tasted yummy ice creams? You definition of "yummy" will change once you've tried the Italian gelatos. No one makes them as awesome as the Italians. And if you really want to try the "best ice cream in the world", as claimed by a German friend of mine, head to Creme Caramel Gelateria (Via Fiorentina, 21, 52100 Arezzo, Toscana).
9. Let the Amalfi Coast amaze you: The place is touristy for sure. But oh-so-beautiful!
10. Shop on Ponte Vecchio: Enter Dan Brown's Inferno. This medieval arch bridge over the Arno is known for the shops on it.
Typical costs
Sleeping: Dormitory hostel beds start from around INR1500. Hotel rooms in Rome start from around INR8,000. Prices vary with location and rush, but finding a bed for less than €25 is tough anywhere in the country.
Food: A proper meal at the average restaurant will sent you back by around INR2,000. All restaurants have a "coperta" (indoor) charge of around €3, which usually includes bread rolls and stuff. Sandwiches and pizza slices cost between INR200 and INR400.
Transportation: Italy is well-connected by trains. If you have a railway pass, going around most tourist destinations is a breeze. (An Eurail Italy pass valid for 10 days within two months costs INR28,250). Slow train tickets cost between INR120 and INR1,500. High-speed trains cost more. If you know your travel dates well in advance, check out the flight rates. Fares offered by the several European low-cost airlines such as Ryanair and Easyjet are often less than high-speed train tickets. You should be able to fly to pretty much anywhere in Italy for less than INR5,000. There are also some bus services. In some rural places such as in Tuscany, the only public transport available is the bus. And if you don't see a ticket counter, try the tobacco shop nearest to the bus stop. Bus fares depend on the distance and route. It could start from INR120 and go up to around INR1600.
Activities: Entry to popular tourist attractions cost around or above INR1,000. People younger than 18 and sixty or above are eligible for lots of discounts. A regular ticket for the Colosseum, which also includes entrance to the Palatine and Roman Forum for two days, costs €12 (INR960 @ €1=INR80) while a regular ticket to the Vatican museums is €16 (INR1,280 @ €1=INR80). Tip: If you're visiting during the tourist season, consider buying your Colosseum ticket online to avoid long queues.
How to save money
Make use of free entries and discounts: It's costs nothing to enter St Peters Basilica in the Vatican, the Pantheon and Duomo and see Piazza del Campo and Bernini's Four Rivers. In places where you need to buy tickets, if you are a student or a senior citizen, you are eligible for lots of discounts. Carry a relevant ID.
Transport passes: If you're doing a lot of travelling, transport passes could be a great way to save money. In Venice, if you're going to take the vaporetto several times in a day, buy the €18 12-hour pass. In Rome, you can b uy a one-day, three-day or a weekly ticket depending on your travel schedule. If you're going to travel a lot around the country, investing in a railway pass could save you lots of Euros. Also check everywhere if you are eligible for any kind of discounts. Children, students and senior citizens get lots of discounts.
Couchsurfing: Since accommodation is pretty expensive in Italy, CS, which has a large number of Italian members, can help you bring down your sleeping costs to zero. Also, when you're staying with a local person, you nearly always have a better and more personal experience of the place your are visiting.
Free breakfasts: If you're staying at a hostel, make sure it serves free breakfast. Most of them offer this facility.
Drink wine and skip beer: Local wine can be very cheap at several places.
Don't buy water: Tap water in Italy is safe to drink. Carry a bottle with you and keep refilling it.
Itinerary
Spend a couple of days in Venice before heading south to Tuscany. Take it easy and spend some days there amid the incredibly beautiful countryside and drink awesome local wine. Continue south to Rome en route to Naples and the Amalfi coast.
Would you like to add to this guide? If yes, you can either post your suggestions in the comments section or mail me directly at travelandysite@gmail.com with your suggestions so that I can update it with the relevant points. I will be happy to include your name (with a link to your blog if you have one) at the bottom of the page.