Kolkata
Kolkata is not a city where you come for two days, visit spots 1, 2, 3 and 4 and think you've seen it all. There's a lot to see and rushing through the tourist traps make little sense. To know the city, you have to stay here for a few days and experience its people, food and traffic jams.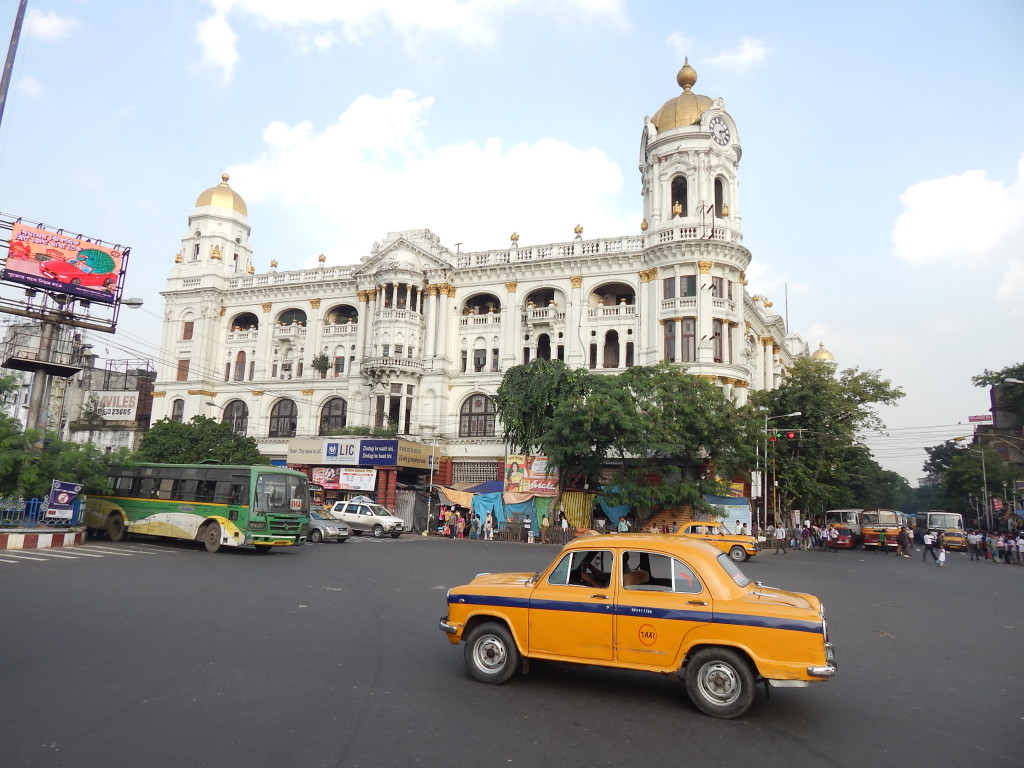 Top things to do
1. Visit College Street: A number of schools and colleges are situated around College Street and consequently, this area is always full of students. Walk through College Street and buy a pre-owned book at an awesome price from the many shops lined up along the pavement.
2. Get on a tram: This is the only place in India where you get to ride one.
3. Shop at New Market: This place is at the centre of Kolkata's shopping experience. The market offers everything from clothes to dog food to the best cold cuts. Stuff available nowhere else in the city is available here. You also get awesome bargains.
4. Kumortuli: Click pictures of artisans making clay idols of gods and goddesses at this clay artisans' district in north Kolkata. Idols made here are not only sent to various places in Kolkata, but to places across the country and abroad.
5. Go pubbing: Down a peg or two at Oly Pub on Park Street and then get into Tantra, the city's oldest running nightclub, to shake a leg.
6. Street food: Your Kolkata experience is incomplete without trying out an egg/chicken roll or chow mein  from a roadside joint. Just to get a hang of the street food scenario, walk from Park Street metro outlet near Bazaar Kolkata towards Maidan metro station on a weekday around lunch time. Also, go to Tiretti Bazaar (near Central metro station) on a Sunday morning (try to reach before 7am) and have the very Chinese breakfast. You'll love it!
7. Love sweets? Have rosogolla and mishti doi. A true Bengali will consider his meal incomplete without sweets at the end.
8. Love chess? Play chess with the local champs under Gariahat flyover. It's amazing to see two people oblivious to the din of the hundreds of vehicles passing by as they plot their next move on the board.
9. Boat ride: Take a boat ride at Prinsep Ghat around dusk. It's rather romantic!
Typical costs
Sleeping: You can find decent accommodation in the INR800 to INR1,800 range. Many backpackers prefer to stay in or around Sudder Street.
Food: It's possible to have hygienic and filling food for INR250 a day. However, if you're looking to eat at the average non-fancy restaurant in the city, a single meal could cost around INR250.
Transportation: The city has 10 modes of transport – bus, mini bus (well yes, it's still a bus, but sort of different from a regular bus), train, tram, metro, cycle-rickshaw, hand-pulled rickshaw, autorickshaw (tuk tuk), taxi and ferry. Use the metro to travel fast and cheap. If you use public transport, an entire day of going around a city should not cost you more than INR120. You will spend more if you take taxis.
Activities: Entrance to many religious places and parks are free. However, tickets for entry to various museums and other tourist attractions are significantly higher for foreigners than those for Indian citizens. Indians can practically enter anywhere for less than INR50 while foreign visitors could have to pay INR150 or more. A movie at a multiplex can set you back by around INR200.
How to save money
Use public transport: Public transport in Kolkata is incredibly cheap. Prefer the bus or the metro as your primary mode of transport. If you are unsure which bus goes to your destination, ask a local person. Most people will be happy to help you.
 Couchsurfing: The CS community is pretty active in Kolkata. Ask for specific help and advice on the forum.
Bargain: If you are shopping (especially clothes) at New Market or Sudder Street, bargain. If they say a top is INR500, you name INR250 as your price. Finally, agree to pay no more than INR300.
Click here to download the PDF of my awesome Kolkata tourists' map & guide
Would you like to add to this guide? If yes, you can either post your suggestions in the comments section or mail me directly at travelandysite@gmail.com with your suggestions so that I can update it with the relevant points. I will be happy to include your name (with a link to your blog if you have one) at the bottom of the page.