Telangana push for helicopter tourism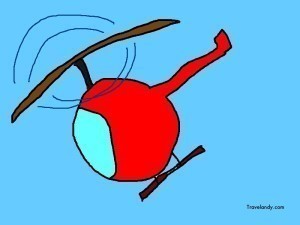 March 27 (TravelAndy): India's youngest state Telangana has decided to develop heliports to facilitate conveyance for tourists, said reports.
The areas identified as heliports are Dundigal, Hakimpet, Nadirgul in Hyderabad, Basanthnagar in Karimnagar, Nagarjunasagar, Nalgonda, Alair (Yadagirigutta), Warangal and Kagaznagar (Sirpur).
Most of these areas are popular tourist spots — Nagarjunasagar, Nalgonda and Yadagririgutta temple in Alair.
Additionally, the state is taking initiative to develop green airports in areas such as Zakranpally, Nizamabad and National Investment & Manufacturing Zone (NIMZ) in Zaheerabad.
Indigo announces fares from INR829
|