Tag: spooky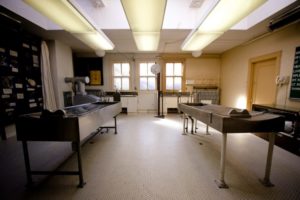 October 5 (TravelAndy): Fancy watching a movie at the morgue? Here's your chance.
Vancouver Police Museum and Archives is back this year with its monthly movie screenings at the Old City Morgue.
"Are you ready to cosy up by our shiny morgue drawers, right outside the original autopsy suite, just one floor above the abandoned laboratory to watch a movie with us? The Police Museum is taking you behind the wheel in our monthly movie screenings, held on the second Tuesday of the month," the event description on the museum website reads.  Continue reading Watch a movie at a morgue in Vancouver →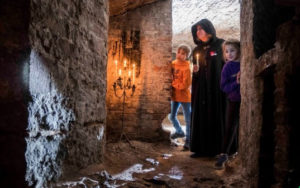 September 14 (TravelAndy): Transylvania might have Count Dracula and Salem might have its witches; but Scotland is arguably the home of Halloween – or Samhain as it was originally known. It will also play host to many thrills, chills and scary events this 31 October.
Halloween originates from the ancient Celts' celebrations and is based on their 'Feast of Samhain'. The eve became known as All Saints' Eve, All Hallows' Eve, or Hallowe'en. All Saints' Day, 1 November, is said to be the day when souls walked the Earth.
From ghost tours and history walks, to magic schools, light shows and zombie jogs (yes, really), as well as a month-long celebration of Halloween at the Edinburgh Dungeon, there is something for everyone this October in Scotland… Even those who don't want to be scared (but might like to be told an interesting story instead). Continue reading Spooky spots in Scotland →