Tag: September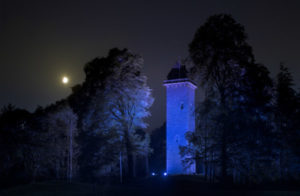 September 2 (TravelAndy): From the Iron Age to the Roman Empire, from Vikings to Jacobites, from epic battles to great escapes, September will be a month of historic proportions with a jam packed calendar of events celebrating Scotland's 2017 Year of History, Heritage and Archaeology.
Borders Heritage Festival will kick-start the September celebrations with their opening weekend set to acknowledge the region's spectacular heritage through light, music, storytelling, theatre and performance. Lighting the Borders (1-3 Sep) will use a variety of lighting at a range of historical sites including Neidpath Castle, Duns Law, Riddell Tower and Hume Castle, to form a chain of light across the landscape at dusk each evening.
The opening weekend will continue with Mary Queens of Scots Festival (2 & 3 Sep) set to take place in Kinross. The event will commemorate Mary's life as Kinross poignantly marks the 450 year relationship with the Castle on Loch Leven Island where she was held captive and where she spent some of her most troubled years, and the end of her reign in 1567.The programme will include living history encampments, music, food and drink as well as children's entertainment. Continue reading Join Scotland's Year of History celebrations →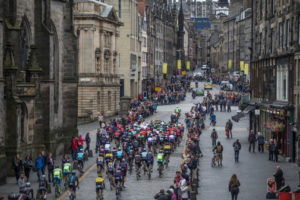 September 2 (TravelAndy): As Scottish cycling star and ultra-endurance athlete Mark Beaumont passes the 60 day mark of his gruelling record-breaking attempt to cycle around the globe in 80 days and the OVO Energy Tour of Britain kicks off in Edinburgh for the first time on Sunday, VisitScotland takes a look at some of the brilliant cycling events taking place around the country this year.
There are numerous ways to get involved, whether watching and cheering at the OVO Energy Tour of Britain or getting on your own bike at Pedal for Scotland. Scotland is a playground for both mountain bikers and road cyclists alike, with events to suit all ages and disciplines.
Inspired to get on your bike? Here are 5 top cycling events taking place across Scotland this autumn. Continue reading Top five cycling events in Scotland →
This is a guest post by Jayeeta Ghorai

England is studded with wonderful gardens and buildings, both ancient and new. But most of these are either closed to the public, as they are private properties, or extract a heavy entrance fee.
However, once a year, tourists from all over the world get entry to these landmarks – for free! 
Heritage Open Days is a four-day, England-wide celebration of architecture and culture. This multi-event festival includes free guided heritage tours, talks and heritage trail walks, besides access to buildings and private gardens. Nationally coordinated by English Heritage (the same governing body which looks after Stonehenge, Westbury White Horse, Hadrian's Wall and other well-known monuments), a horde of dedicated local volunteers and private owners join in to run this popular tourist event across the country. Continue reading Come September, says England →