Tag: Queer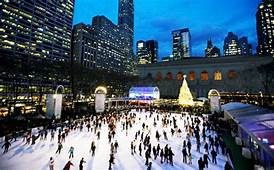 December 10 (TravelAndy): The most wonderful time of the year is also among one of the best to visit New York City, when it offers an extensive fare of holiday events to choose from – spectaculars, ballets, holiday markets, comedy, and music.
Everyone's holiday favourite 'The Nutcracker' alone is all set to be presented in a variety of forms. One can catch 'George Balanchine's The Nutcracker', running since 1954, at New York City Ballet through December 30, or New York Theater Ballet's one-hour version at Florence Gould Hall between December 14 and 16. While Mark Morris's Pop Arty 'The Hard Nut' will show from December 14 to 23, Ditto Company XIV's burlesque 'Nutcracker Rouge' will run through Jan 13, 2019. 'The Bang Group: Nut/Cracked' from December 20 to 22, 'Los Nutcrackers: A Christmas Carajo' through December 15, and 'Micro-Nutcracker' on December 16 are some of the deconstructed takes on the classic.
Spectaculars are a tradition the city adores, and the Rockettes return to the Radio City Music Hall with their annual 'Christmas Spectacular', to run through January 1, 2019. 'A Harlemettes Holiday', a pageant produced by the Harlem School of Arts will run from December 14 to 16.
Continue reading There's no place better than NYC during the holidays →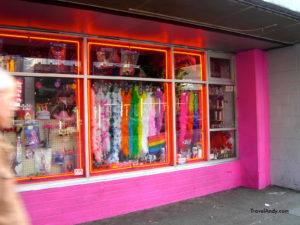 July 12 (TravelAndy): Vancouver is home to a large number of international events that celebrate diversity and the LGBTQ2+ community.
Here are some of them taking place over the next few months.
The Really Gay History Tour
July 3 – October 28, Sundays
Explore from downtown to the historic Davie Street Village with Forbidden Vancouver to discover the stories, landmarks, and icons of Vancouver's LGBTQ2+ community. Guests will visit the sites of police raids, bookstore bombings, the "Kiss-Ins" of Granville Street, Imperial Court coronations, and the gayest beer parlour in town. It's a 2.5 hour long adventure into the stories of a community that fought back against oppression, police brutality and media hate campaigns to make Vancouver today one of the most queer friendly cities in North America. Continue reading Vancouver's Rainbow events schedule →