Tag: packing

When on a trip, have you had that oops-I-forgot-to-pack-that feeling? 
I used to have that quite frequently and learning from my mistakes, I started making a packing list before trips. I start the list quite a few days before the trip and keep on adding to it as I remember stuff over the following days. That way, I am less likely to forget something.
With time, I've become quite the expert and I pack light but right! Continue reading 10 things you should always pack →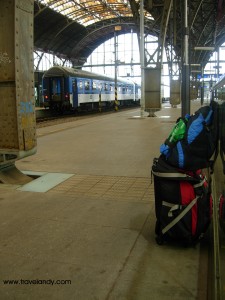 I have seen plenty of people paying tonnes of money at the airport baggage check-in counter because of overweight luggage. This has always confused me because, for some reason, my bags always weigh way below the permissible limit.
In 2012 ahead of my five-week Europe trip, when I was checking in at the airport, I actually got a little worried to see my big bag weigh less than 11kg when the airline allowed 25kg. Continue reading How to keep your backpack light →