Tag: overnight train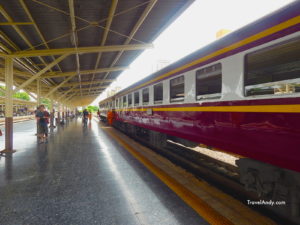 In 2011 — the last time I had made the journey from Bangkok to Surat Thani — I had travelled by bus. The bus wasn't  uncomfortable, but this time — in 2017 — my friend and I chose to travel by train.
We made our reservations beforehand and got into our Second class AC (air-conditioned) coach on a wet June evening.
The problem with reserving seats on Thai trains is that their system is a little complicated and you can't just go on their site and book a ticket. You need to email them beforehand and then on the day of your journey, collect the physical ticket from the station for a fee. And apparently, there have been instances when the railways have been really late in replying to emails. Continue reading My best overnight train ride was in Thailand →