Tag: northern lights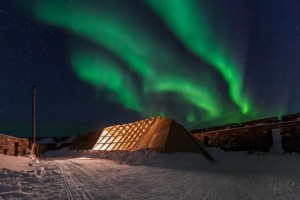 March 7 (Notintown.net): RAW: Churchill, a unique culinary and adventure experience in Churchill, Manitoba, in Canada, kicked off this weekend and will run through to March 11.
Created to serve the growing market of food tourists who may otherwise never think of visiting northern Manitoba, RAW: Churchill is a partnership of Frontiers North Adventures, the creators of the award-winning RAW: Almond pop-up restaurant in Winnipeg, Manitoba and Parks Canada.
This year, to commemorate Canada's 150th anniversary, three Canadian chefs— Mandel Hitzer, Emily Butcher and Gus Stieffenhofer-Brandson — have crafted a meal inspired by this Canadian milestone. Continue reading Chefs celebrate Canada's 150th at 58° North →

Whether or not to do a northern lights tour was one of the major questions I had in mind ahead of my visit to Tromsø, an university town in northern Norway situated some 2,200km from the North Pole. From what I gathered, a trip was worth it.
So, on an early March evening, I got into a little bus with a group of around fifteen people, most of them with fancy cameras, to try and see the Aurora Borealis. My camera wasn't so fancy but then, I was no professional photographer. I was just going to check the northern lights off my bucket list.
Trine, the friendly guide from Tromsø Friluftsenter, the northern lights tour company we were travelling with, drove us south of the city to find a place with clear skies and no artificial lights so that we could have the best views. We drove quite some distance until we found a clearing by the road. Continue reading Why you should do an Aurora tour in Tromsø →