Tag: Book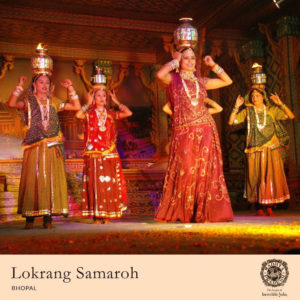 Bhopal (TAN): The Indian state of Madhya Pradesh, like the past 20 years, is hosting Lokrang Samaroh amid much grandeur this year from January 26 to 30.
Bhopal, the state capital, happens to be the venue of five-day cultural carnival.
Organised by the Directorate of Culture and Madhya Pradesh Tribal Museum, Lokrang Samaroh is an annual tribute to the spectacular folk and indigenous traditions of the country through cultural performances spanning from performing arts to art and craft exhibitions. The City of Lakes is all set to host talented artists from across India and the world during the festival. Continue reading Madhya Pradesh celebrates folk heritage with 'Lokrang Samaroh' →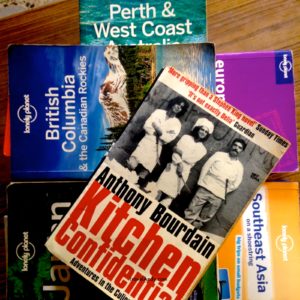 I had my first experience with pad Thai at a shack on the way to a beach on a Thai island.
They served a plate that looked much like noodles from back home, but not quite. Apart from the sticky noodles, there were copious amounts of mung bean sprouts, peanuts sprinkled all over and half a lemon. I didn't quite know what taste to expect. This was a territory unknown to me. I squeezed the lemon over the plate, wrapped some of the noodles and sprouts around my fork and put it in my mouth.
The sprouts crunched, the sweetness in the noodles complimented perfectly the sourness of the lemon and the nuts cracked between my teeth. Continue reading Anthony Bourdain: The man who inspired me to move →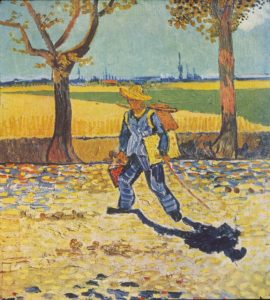 A lot of people go to Germany for war tourism. I go because I love the food and the people there. But this time, I went to research my first novel. The historical fiction novel is called ON THE ROAD TO TARASCON.
The Internet had different and sometimes conflicting versions of the bit of history I was interested in. So, I decided to go to Magdeburg — a town one hour and 40 minutes by train from Berlin — and find out for myself the circumstances in which a Vincent Van Gogh masterpiece had gone missing on April 30, 1945.
If you have an idea about the World War 2 history of Magdeburg, you would know it was completely flattened by the British Royal Air Force bombings in 1945. As I got down from the intercity express and walked into the city to find a tram to take me to my hotel, I kept imagining how the place would have looked in the early months of 1945. Continue reading What really happened to this Van Gogh masterpiece? →