Tag: bed and breakfast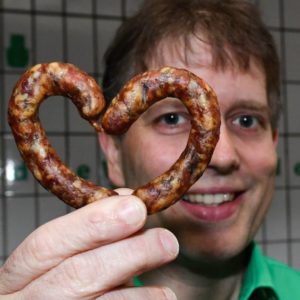 Berlin (TAN): If you have a thing for sausages and quirky décor, the perfect place awaits you in a German village. Located in Rittersbach near the Bavarian town of Nuremberg, Boebel Bratwurst Bed and Breakfast could be the world's first sausage-themed hotel.
The seven-room accommodation, decorated with sausage wallpapers and bratwurst-shaped cushions, happens to be the brainchild of 48-year old Boebel. A fourth-generation butcher, Boebel also runs his family's butcher shop along with the bed and breakfast.
Celebration of favourite food
Boebel admitted to bratwurst being his favourite German dish. "I like to travel around the world – and when I travel around the world, I like different foods, food culture. And I thought: 'Why only abroad?' I made a place where people meet in Bavaria in my home and eat typical food and connect together," CNN Travel quoted him as saying. Continue reading Germany's sausage-themed B&B: Celebration of favourite food →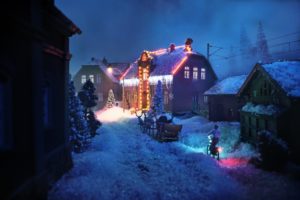 Hamburg (TAN): How tall are you? If the answer is two centimeters or less, you are in for a treat.
Airbnb and Miniatur Wunderland welcome guests who are two centimeters and under, to stay at the world's tiniest bed and breakfast in a small German town.
The classic two-storied redbrick German house, as tall as a lunchbox, is located in the tiny town of Knuffingen, right in the middle of Miniatur Wunderland. Miniatur Wunderland is a model railway attraction in Germany's Hamburg.
Continue reading Make a booking at the world's tiniest bed & breakfast →