Tag: Year of History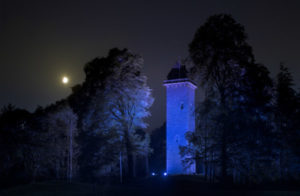 September 2 (TravelAndy): From the Iron Age to the Roman Empire, from Vikings to Jacobites, from epic battles to great escapes, September will be a month of historic proportions with a jam packed calendar of events celebrating Scotland's 2017 Year of History, Heritage and Archaeology.
Borders Heritage Festival will kick-start the September celebrations with their opening weekend set to acknowledge the region's spectacular heritage through light, music, storytelling, theatre and performance. Lighting the Borders (1-3 Sep) will use a variety of lighting at a range of historical sites including Neidpath Castle, Duns Law, Riddell Tower and Hume Castle, to form a chain of light across the landscape at dusk each evening.
The opening weekend will continue with Mary Queens of Scots Festival (2 & 3 Sep) set to take place in Kinross. The event will commemorate Mary's life as Kinross poignantly marks the 450 year relationship with the Castle on Loch Leven Island where she was held captive and where she spent some of her most troubled years, and the end of her reign in 1567.The programme will include living history encampments, music, food and drink as well as children's entertainment. Continue reading Join Scotland's Year of History celebrations →