Tag: WestJet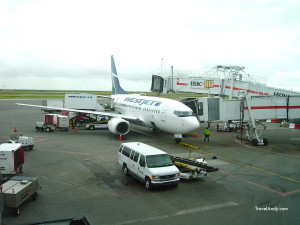 April 26 (TravelAndy): WestJet has announced its intention to launch a new, ultra-low-cost carrier (ULCC) in Canada subject to agreement with its pilots and any required regulatory approvals.
Service is expected to start in late 2017 with an initial fleet of 10 high-density Boeing 737-800s. The ULCC will provide Canadians with no-frills, lower-cost travel options.
"We have built WestJet from its low-cost, regional roots into a renowned, international airline with service to 21 countries and today it's all about disrupting at the price-sensitive end of the market," said Clive Beddoe, co-founder of WestJet and Chair of the Board of the Directors. "Launching a ULCC will broaden WestJet's growth opportunities and open new market segments by offering more choice to those Canadians looking for lower fares." Continue reading WestJet plans to launch ultra-low-cost carrier →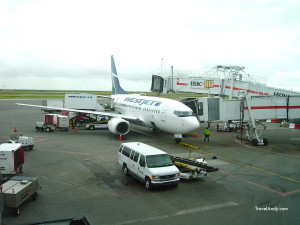 April 26 (TravelAndy): Canadian airline WestJet recently announced the introduction of an exclusive WestJet RBC World Elite MasterCard application offer on the payment page of the mobile version of westjet.com.
The application makes it easy for WestJet guests to apply, get approved and immediately use the card to pay for their flight booking.
"WestJet is the first Canadian airline to feature this instant credit card application during the booking process," said Marshall Wilmot, WestJet senior vice-president, marketing and digital. "This innovative offer allows our guests to use their mobile devices to apply for the number-one ranked travel reward credit card in Canada, book a flight and take advantage of instant savings all in one session. WestJet works diligently to create programs that align directly with our award-winning guest experience. By continually raising the bar on technology we continue being easy to do business with while saving our guests time and money." Continue reading WestJet: Want a credit card with that flight? →