Tag: Vincent Van Gogh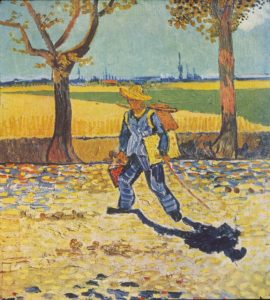 A lot of people go to Germany for war tourism. I go because I love the food and the people there. But this time, I went to research my first novel. The historical fiction novel is called ON THE ROAD TO TARASCON.
The Internet had different and sometimes conflicting versions of the bit of history I was interested in. So, I decided to go to Magdeburg — a town one hour and 40 minutes by train from Berlin — and find out for myself the circumstances in which a Vincent Van Gogh masterpiece had gone missing on April 30, 1945.
If you have an idea about the World War 2 history of Magdeburg, you would know it was completely flattened by the British Royal Air Force bombings in 1945. As I got down from the intercity express and walked into the city to find a tram to take me to my hotel, I kept imagining how the place would have looked in the early months of 1945. Continue reading What really happened to this Van Gogh masterpiece? →