Tag: tourism management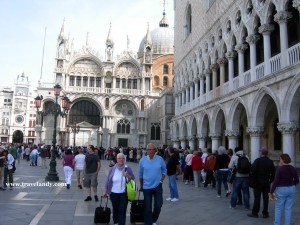 September 19 (TravelAndy): United Nations World Tourism Organization (UNTWO) has come up with a repot that examines ways to manage urban tourism to the benefit of both visitors and residents.
The report, 'Overtourism'? Understanding and managing urban tourism growth beyond perceptions', was launched on Tuesday during the 7th UNWTO Global Summit on Urban Tourism, in Seoul (16-19 September 2018).
The report proposes eleven strategies and 68 measures to help understand and manage visitor growth. The report is the result of collaboration between UNWTO, the Centre of Expertise Leisure, Tourism & Hospitality (CELTH), Breda University of Applied Sciencesm and the European Tourism Futures Institute (ETFI) of NHL Stenden University of Applied sciences. Continue reading UN report to help cities manage impact of tourism →