Tag: Snowy rail bridge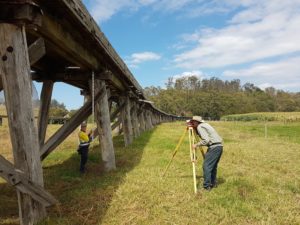 Melbourne (TAN): The longest timber rail bridge in Victoria, Australia, is on the brink of collapse and a group of people are campaigning to restore the century-old structure. Trains have not travelled across the Snowy River rail bridge, near Orbost in far Gippsland, since 1987, and the bridge is in a shambles.
But Save the Snowy Rail Bridge Committee believes restoring the bridge and expanding the local rail trail, four-and-a-half hours east of Melbourne, would also save Orbost, which has suffered from drought and the demise of the local timber industry. The group wants the restored bridge to be used as a walk and cycleway as part of the East Gippsland Rail Trail.
Orbost is a historic tourist town in the shire of East Gippsland, Victoria, Australia, 375 kilometres east of Melbourne and 235 kilometres south of Canberra where the Princes Highway crosses the Snowy River. Continue reading Community rallies to restore defunct rail bridge in Australia →