Tag: MTB. Mountain biking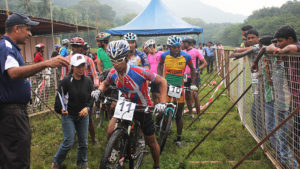 November 1 (TravelAndy): Find out what a true adventure means in this December with one of Kerala's most exciting sports – Mountain Biking.
MTB Kerala 2018, the international mountain biking challenge is being organised by the Government of Kerala and Department of Tourism under the aegis of the Kerala Adventure Tourism Promotion Society (KATPS), District Tourism Promotion Council (DTPC), Wayanad and Cycling Federation of India (CFI).
The fifth edition of MTB will be held in Priyadarshini Tea Environs, Mananthavady, Wayanad district in Kerala, India on November 10th and 11th. Continue reading On a bike trail through Kerala mountains →