Tag: loyalty program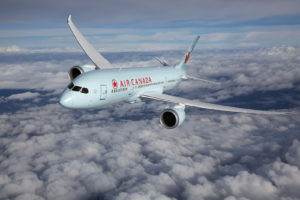 May 31 (TravelAndy): Air Canada has announced to launch its own loyalty program in 2020 upon the expiry of its commercial agreement with Aimia, the operator of Aeroplan.
Effective June 30, 2020, Aeroplan will no longer be the loyalty program for Air Canada. Aeroplan has been independently owned and operated by Aimia for almost a decade. By operating its own loyalty program, Air Canada will be better able to strengthen its customer relationships and deliver a more consistent end-to-end customer experience.
"Our relationship with our more than 45 million customers sits at the core of Air Canada's ongoing transformation as we continue to grow our business beyond the 200 destinations that we already serve, and work to become a global champion," said Calin Rovinescu, President and Chief Executive Officer. "This decision is the right one for our customers, our employees and our shareholders." Continue reading Air Canada to launch own loyalty program in 2020 →