Tag: frequent flier programme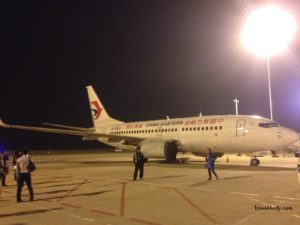 November 1 (TravelAndy): China Eastern Airlines is the latest airline to partner with Jet Airways' frequent flyer partnership programme.
"Effective 01 November 2017, get rewarded with JPMiles as you explore a host of destinations on China Eastern's network," said an email to JetPrivilege members. Jet Privilege is the award-winning frequent flyer programme of Jet Airways.
"You will continue to earn JPMiles on Jet Airways codeshare flights operated by China Eastern from Delhi and Kolkata to Shanghai and Kunming in Mainland China. Continue reading China Eastern now Jet Airways partner →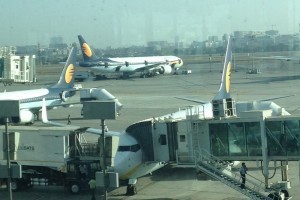 February 23 (TravelAndy): Jet Airways is giving members of its frequent fliers' programme — JetPrivilege — the opportunity to win a ridiculous amount of bonus miles.
"We are excited to share The Billion Miles Festival, the biggest opportunity ever to earn guaranteed Bonus JPMiles," the airline said.
"You can win a million JPMiles which is equal to 10 return trips between Mumbai and London or 100 return trips between Mumbai and Goa, simply using your JPMiles," it added. (JPMiles for return trip between Mumbai & London and Mumbai & Goa considered based on travel in Economy) Continue reading Bonus miles raining for JetPrivilege members →