Tag: Emirates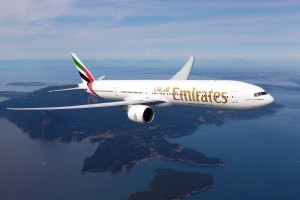 April 7 (TravelAndy): Emirates will start it second daily flight between Dubai and the Indonesia tourist hotspot Bali from July 2, 2017.
Operated by Emirates' popular Boeing 777-300ER aircraft in a two-class configuration with 42 seats in Business Class and 386 seats in Economy Class. The outbound flight EK360 will depart from Dubai at 0125hrs and arrive in I Gusti Ngurah Rai International Airport at 1430hrs, the airline said.
This service will connect seamlessly with a number of destinations across Europe, including Amsterdam, Moscow, Paris and London. It will also enable passengers to connect domestically to the nearby cities of Surabaya, Makassar and Lombok.
Continue reading Emirates to fly Dubai-Bali twice a day →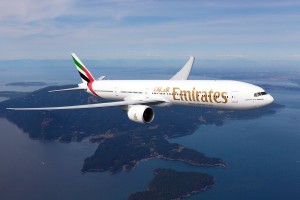 March 26 (TravelAndy): Emirates has announced to introduce a new service to enable customers to use their laptops and tablet devices until just before they board their flights to the US.
Emirates customers travelling to the US via Dubai will be able to utilise their laptops and tablet devices on the first part of their journeys, and also during transit in Dubai. They must then declare and hand over their laptops, tablets, and other banned electronic devices to security staff at the gate just before boarding their US-bound flight. The devices will be carefully packed into boxes, loaded into the aircraft hold, and returned to the customer at their US destination. There will not be any charge for this service.
Passengers on US-bound flights starting their journeys in Dubai are encouraged to pack their electronic devices into their check-in luggage in the first instance, to avoid delays. Continue reading Laptop, tablet handling for Emirates US flights →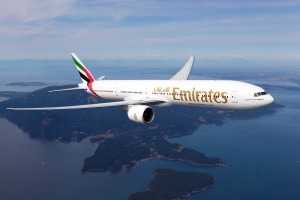 March 3 (TravelAndy): Emirates will launch its maiden flight on the Dubai-Cambodia route on July 1, 2017.
It will operate daily flights on this route with one stop at Yangon in Myanmar, said the airline.
The flight will depart from Dubai at 09.15 and arrive in Yangon at 17.25. It will leave Yangon at 18.55 and reach Cambodia's capital Phnom Penh at 21.25. The return flight leaves Phnom Penh at 23.10 and arrives in Dubai at 05.40 the next morning, after a stopover at Yangon. Continue reading Emirates to fly Dubai-Cambodia from July 1 →