Tag: Anthony Bourdain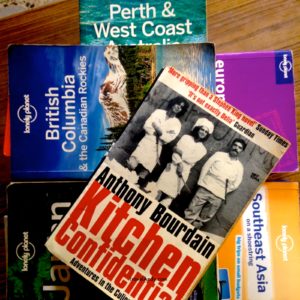 I had my first experience with pad Thai at a shack on the way to a beach on a Thai island.
They served a plate that looked much like noodles from back home, but not quite. Apart from the sticky noodles, there were copious amounts of mung bean sprouts, peanuts sprinkled all over and half a lemon. I didn't quite know what taste to expect. This was a territory unknown to me. I squeezed the lemon over the plate, wrapped some of the noodles and sprouts around my fork and put it in my mouth.
The sprouts crunched, the sweetness in the noodles complimented perfectly the sourness of the lemon and the nuts cracked between my teeth. Continue reading Anthony Bourdain: The man who inspired me to move →