Tag: tropical paradise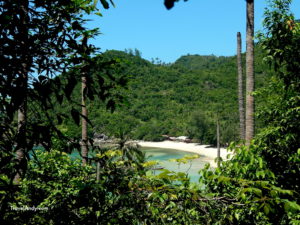 Koh Phangan has a very special place in my heart.
You might have heard of this island in the Gulf of Thailand as the venue of the infamous Full Moon Party, but during my visits there over the years, I have discovered that the place has so much more to offer than the party.
If you have a picture painted of the expression "Tropical Paradise" in your head, it is likely to resemble something like Koh Phangan.
With incredibly gorgeous beaches, heavenly sunsets, hikes through forested hills, biking opportunities over hilly, roller-coaster roads, and of course, delicious local food, this is a place you will want to go back to.
In February 2019 (Feb 23 to 27 to be precise), I am guiding a tour to Koh Phangan.  Come, join me on this five-day adventure! Read on for details. Continue reading Join me on a trip to the tropical paradise of Koh Phangan →