Japan: Land emerges from sea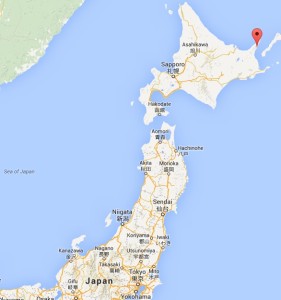 April 28 (TravelAndy): At a time when the world is losing land to the advancing the seas because of the Greenhouse effect and other reasons, Japan has surprisingly gained at least 300 metres of land that has emerged from the sea in the course of a day.
The incident took place in Rausu on Hokkaido island and the stretch is as high as 10 metres or more in some parts, said reports.
"The local residents said they didn't hear any sounds and there were no tremors (when the land appeared)," The Asahi Shimbum quoted Katsuhiro Tanaka, president of the Rausu Fisheries Cooperative Association, as saying.
Tanaka saw the expanded coastline the day it was discovered.
Geologists are of the opinion that this occurred probably due to a landslide nearby where melting ice and snow caused a part of land to drop, pivoting this particular stretch, which was under water, upwards, said The Straits Times.
Elvis Presley planes to stay at Graceland
|
SpiceJet offers fares from INR999