Indonesia to promote 10 'new Balis'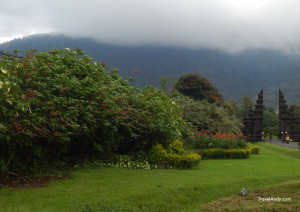 February 24 (TravelAndy): Indonesia intends to promote 10 new tourist destinations as "the new Bali", the South China Morning Post said.
The beautiful beaches and picturesque rice fields attract millions of tourists to Bali every year and Indonesia intends to cash in on the island's popularity through this tourism promotion exercise. (ALSO READ: My 2016 prediction on Bali is coming true now)
Indonesia, which is looking to increase it's tourism revenue from 4 per cent of the country's GDP in 2014 to 20 per cent in 2019, is looking at China to be its major investor in this initiative. Chinese tourists outnumbered Australians for the first time in Indonesia in 2017 and the archipelago nation expects this trend to continue.
According to the report, "the new Bali" destinations are the diving havens of Wakatobi in South Sulawesi, Morotai in Maluku, Labuan Bajo in East Nusa Tenggara, Mandalika in West Nusa Tenggara, Tanjung Kelayang in Bangka Belitung, the beach enclaves of Tanjung Lesung in Banten, Thousand Islands in Jakarta, Unesco heritage site of Borobudur Temple in Yogyakarta, the country's largest freshwater lake Toba in North Sumatra and the active volcanoes Bromo-Tengger-Semeru in East Java. (ALSO READ: Indonesia visa for Indians)
CHECK OUT MY MOST POPULAR BALI VIDEOS
Indonesia needs USD20 billion to develop these destinations and it expects half of the funds from foreign investors. China is projected to be one of its biggest backers.
CHECK OUT MY OTHER BALI VIDEOS
Ukraine plans Chernobyl tourism push
|
2017: Great year for Scotland tourism