India runs its first blind-friendly train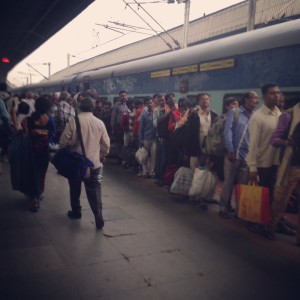 January 29 (TravelAndy): The first blind-friendly train arrived in Varanasi from Mysuru yesterday. This is part of the efforts of the government to facilitate train travel for the visually impaired.
The train was flagged off from Mysuru on January 26, on the occasion of India's Republic day, said reports.
This officially became the first train that is completely equipped to make travel easier for visually challenged travellers. Previously, the Purushottam express had only one Braille embedded coach.
The Mysuru-Varanasi express has all its 18 coaches embedded with metallic Braille signages that will guide a blind person to access all the amenities including the alarm pull chain, toilet, emergency windows and the berth numbers.
However, no visually-impaired people were found travelling on this train, a TOI report said.
Even the rail stations of Mysuru and Varanasi are now equipped with Braille navigation maps, which will help the visually impaired to reach the platform safely.
The bi-weekly train will leave Varanasi at 9.05pm every Thursdayand Saturday and reach Mysuru at 3am on Sunday and Tuesday, respectively.
On its return journey, it will again depart from Mysuru at 7.20am every Tuesday and Thursday and reach Varanasi at 11.55am on Thursday and Saturday, respectively.
Odisha plans online booking for eco-tourism spots
|
Jet Airways introduces 'fare lock' feature