AirAsia to fly Pontianak-Kuching direct from June 5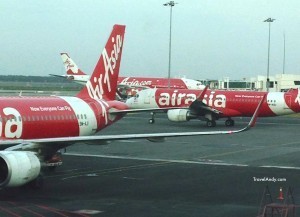 April 4 (TravelAndy): Budget airline AirAsia has announced to start a direct flight between Pontianak in Indonesia and Kuching in Malaysia from June 5, 2017.
This will mark the airline's first direct flight route between Indonesia and Kuching.
At present, AirAsia flies only one flight from Pontianak to Malaysia — to the country's capital Kuala Lumpur. 
The daily flight will leave Pontianak at 12.10 and reach Kuching at 13.50. The flight from Kuching will depart at 11.55 and arrive in Pontianak at 11.45.
Kuching time is one hour ahead of Pontianak time.
India's longest road tunnel to open on April 2
|
VietJet launches Hanoi-Siem Reap daily flight